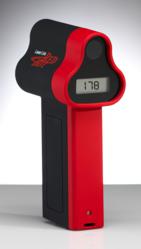 It does appear, however, that the rules-makers have effectively banned the use of smartphone applications.
Madison, WI (PRWEB) November 02, 2011
Laser Link Golf, a leader in distance measurement technology and solutions for the golf market, announced today that after reviewing the new additions, updates, and amendments to the Rules of Golf, all Laser Link products continue to be classified as conforming. The latest revision of the Rules of Golf was released Monday, October 24th, and will be in effect for the years 2012 through 2015.
Much of the language stayed the same regarding electronic measuring devices (EMD's), but some new items were added to address new developments in the distance measurement category. It was re-emphasized that an EMD must measure "distance only", and that a device cannot have the capability for nonconforming features (slope measurement for example) regardless of whether these features are turned off or disabled. The main update had to do with smartphones and their use as distance measuring devices. The revision read:
"A multi-functional device, such as a smartphone or PDA, may be used as a distance measuring device provided it contains a distance measuring application that meets all of the above limitations (i.e., it must measure distance only). In addition, when the distance measuring application is being used, there must be no other features or applications installed on the device that, if used, would be in breach of the Rules, whether or not they are actually used."
"We've always designed our products to measure only distance, so we were confident they would not be affected by any update to the Rules," said Rob O'Loughlin, president of Laser Link Golf. "It does appear, however, that the rules-makers have effectively banned the use of smartphone applications. All smartphones are able to access information not allowed by the rules, most notably climate-based information. Most models even include a built-in compass, which is explicitly prohibited. As a result, it seems logical to say that smartphones are not allowed to be used as distance measurement devices on the golf course."
To learn more about recent rule updates and changes, visit http://www.usga.org/uploadedFiles/USGAHome/rules/CompleteROGbook.pdf. Information regarding EMD's is included in Appendix IV.
About Laser Link Golf
Laser Link Golf is the producer of the Laser Link Distance System, the revolutionary distance measurement system designed specifically for golf. Laser Link Golf products include the popular QuickShot™ rangefinder, the Red Hot rangefinder, the SmartStick™ reflector system, and the Smarty™ flagstick reflector. The System is designed to speed up play and add enjoyment to the game. It is in use at more than 3,000 private clubs around the country, and several more daily fee courses. Additional products include the CartLink System – the affordable cart-mounted GPS alternative that golf courses can install without breaking the budget. CartLink puts the best distance measurement technology within arms reach for golfers. Laser Link Golf is based in Madison, WI, and is owned and operated by many of the same individuals that started SoftSpikes®. They are involved in Laser Link Golf for the same reason they got involved in SoftSpikes® – both are good for the game!
Contact Information:
Dan Steiner
Laser Link Golf
4027 Owl Creek Drive, Madison, WI 53718
(608) 838-3100
(866) 909-4653
(608) 838-3304 (Fax)
http://www.laserlinkgolf.com
info(at)laserlinkgolf(dot)com
###