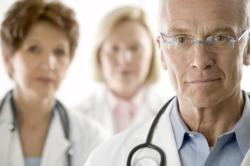 San Diego, California (PRWEB) November 02, 2011
Cory Grant, Managing Partner of Grant, Hinkle and Jacobs will be presenting on Asset Protection and Risk Management for the Practicing Physician on November 9, 2011 at First Citizens Bank in Solana Beach.
The presentation will be held on November 9th from 5pm to 7pm at:
First Citizens Bank
706 Lomas Santa Fe Drive
Solana Beach, California
All practicing physicians are welcome (as well as spouses or partners). Please RSVP to Kent Twomey via email at kent.twomey(at)firstcitizens(dot)com or call (858) 245-9491.
This presentation will cover the following topics:

Learn how to protect yourself, your family, and your practice
Discuss critical year-end legal, tax, retirement, and lending strategies, available to physicians
Review case studies that will show you the impact of proper planning
Gain valuable knowledge from an esteemed panel of experts
In addition attendees can earn up to 5.5 hours of level 1 CME credit.
About The Presenters
CORY C. GRANT, J.D.
Managing Partner & Shareholder, Grant Hinkle & Jacobs
Cory specializes in the design, implementation and funding of advanced estate planning, business succession, and life insurance strategies. He also advises clients on charitable planning alternatives, and has created many unique approaches that encourage the succession of values along with financial bequests.  Cory was voted one of San Diego's Top Estate Planning Specialists by San Diego Magazine in 2007 and 2008, has been featured on NBC Early Today, and speaks regularly at financial and estate planning symposiums around the country. He has published several books; most recently Estate Planning is about More than Death and Taxes. Mr. Grant received his BA from the University of California at Santa Barbara, and his Juris Doctorate from California Western School of Law in San Diego. Cory is a native of San Diego and has been an active member of the California State Bar since 1994.
SIDDHARTH CHHOKAR, ESQ., LL.M., M.B.A.
Managing partner, Chhokar Law Group, P.C.
Siddharth brings an unyielding commitment to building lifelong relationships with clients, predicated on an environment of trust and understanding. He focuses on a comprehensive approach that meet his clients' immediate needs and their long-term goals, viewed through the prism of asset protection. Siddharth's practice focuses on personalized estate planning for individuals, couples and families. He protects high net worth individuals and families through the design of sophisticated plans to protect their assets and pass along the maximum wealth to successive generations. He earned his Bachelor of Science degree from Boston University, his M.B.A. with concentrations in Finance and International Business from Rollins College (FL), his Juris Doctor with a Special Certificate in International Law from Chicago-Kent School, and his Master's in Tax Law from the University of San Diego. Siddharth's worked for Deloitte Tax in Silicon Valley California before transitioning to private practice and estate planning in 2004. Siddharth is a member of the California State Bar Association, the California Bar Trust and Estates Section, the California Bar Tax Section and the San Diego County Bar and Wealth Counsel.
RONALD A. MITCHELL, CPA
Partner, AKT, LLP
Ron has over 25 years of public accounting experience. He has extensive experience in healthcare, in particular IPAs, management service Organizations, and multi and single specialty physician groups. He has spoken nationally on attest issues. Ron holds a Bachelor of Arts degree from Linfield College and an accounting concentration from Oregon State University. Ron is a licensed Certified Public Accountant in the states of Oregon and California and is a member of the AICPA California Society of CPAs and MGMA.
Moderator
KENT TWOMEY
Vice President, Commercial Banker, First Citizens Bank (formerly IronStone)
Kent specializes in commercial banking and lending to the healthcare industry. He focuses on assisting individual physicians and medical groups in financing commercial real estate, equipment and tenant improvement projects. Mr. Twomey received his BA from Pepperdine University and his MBA from Thunderbird, School of Global Management in Arizona. He is also a member and past board member of Commercial Realtors Association of San Diego.
###