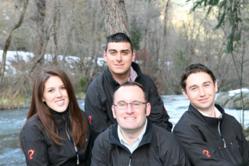 Dunsmuir, CA (PRWEB) November 03, 2011
FireWhat Inc., a Dunsmuir, CA company, has created a suite of revolutionary resources for firefighters. The newest rollout of the website, firewhat.com/jobs, puts the entire nation's municipal and volunteer job availabilities at an aspiring firefighter's fingertips with an intelligent search function that is easy to use.
Prior to this development, search for firefighter jobs has been a highly localized, frustrating search, done predominantly by word of mouth. A firefighter from Orange County, CA, would have a tough time finding a job outside of a three or four county area, if only because he or she did not know nor was able to know about other availabilities. Now, with simple search tools, this wealth of information has become accessible. One can filter a job search to anywhere in the nation. That same firefighter from Orange County can now apply for jobs in Rockbridge County, VA.
It's also an excellent resource for a hiring fire department. They now have an ability to recruit from farther away, ensuring a department filled with the best possible candidates for the tough job they have. While this makes competition among applicants tougher, it creates a higher performance level required for our nation's heroes, so that victims of fire and medical emergencies receive the best possible care.
For more information on the various resources made available, check out firewhat.com.
About FireWhat Inc.
FireWhat Inc. is a start-up company founded by an MIT grad and two professional firefighters. FireWhat's mission is to provide a professional platform that inspires the highest quality of emergency service training and education. Through development of web and mobile products, FireWhat Inc. seeks to update the antiquated delivery of emergency services training and to incorporate innovation into a technology-deprived industry.
# # #