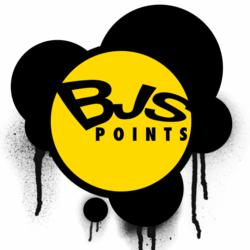 Now our Customers can call into our Call Center and have their product questions answers and order issues resolved immediately
Corona,Ca (PRWEB) November 04, 2011
BodyJewelrySource.com, a one-stop online shop for ear gauges, body jewelry and fashion accessories, announces customer reward points system integration and call center integration for customer service.
"BJS Points is our way of giving back to our loyal customers," says Chris Grucelski, Marketing Director and General Manager. "It's an absolutely free program and you are automatically eligible to start earning points when you create an account with BodyJewelrySource.com."
How does the BJS Points system work?
Members will earn points with every item they purchase such as ear gauges. For every dollar spent a customer will earn two BJS Points. In addition to purchases, members can also earn points by writing reviews on body jewelry and other items that they have purchased, and for Facebook "liking" an item on BodyJewelrySource.com (with a maximum of 3 points per day). For every review a customer writes, they will earn 1 point, but with a maximum of one point per review per product. Customers can use the points to redeem prizes and/or redeem cash credits which can be used towards future purchases.
BodyJewelrySource.com has integrated a call center customer service model in order to further enhance our existing customer service.
"Before the integration customers would email the customer service staff waiting for an email or a call back to resolve issues," Bryant Bonefont, Multi Channel Sales Manager, states. "Now our customers can call into our call center and have their product questions answers and order issues resolved immediately."
###