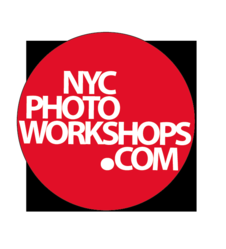 New York, NY (PRWEB) November 02, 2011
New York based professional photographer Jeffrey Apoian (http://www.jeffreyapoian.com) and founder of the NYC Photo Workshops (also known as http://www.thephotographyworkshops.com) has a few tips for solving some of photography's simplest problems.
Tip #1: News for Flash... Turn It Off
A birthday party coming up and very one will be ready to take the photo of blowing out the candles. But what you can do to get that warm, romantic, beautifully lit photo of the guest of honor blowing out the candles? You can practice your indoor exposures without the flash. Turn your flash off and capture what your camera was designed to do. Be adjustable. This you can do on either manual or most automatic settings provided your camera doesn't automatically turn the flash on. To be sure consult your booklet or shoot on manual and with most cameras on program. Most cameras have a separate control to turn off the flash. Now with the room lights out, you will have to be very steady because you are going into shutter speed territory below 1/30th of a second or so. You can practice by taking photos of a subject next to some lit candles. You should be sure to turn on any image stablizing or vibration reduction as well. As you keep yourself and your subject movement to a minimum you may find some very slight movement which may actually enhance your photos in an unexpected way. The slightest of movement at a low shutter speeds can have a smoothing effect on skin and the orange glow from the candles lend a beautiful warm hue. Now you have a truly beautiful photo without the unforgiving harsh light of the flash.
Tip #2: Using the Adjustable Camera...For the Adjustments
It's raining, it's pouring & everyone else is snoring...photos in the rain at night. It's raining and it is dark. That is when you want to use your camera! Some of the most interesting shots can be made if you dare to go when others wouldn't even think about it. Out in the rain at night you can capture some of the most interesting shiny street scenes. With cars passing and people blurring across your frame you can make camera magic. This is when the texture and lighting has doubled, once from the lighting source and then again from reflections on the street. You will need a tripod, cable release, a manually adjustable camera and a bit of adventure. Keep yourself and your camera as dry a possible. This is the time to capture the unusual, the dramatic, the photo that is different from everyone else's.
Tip[ #3: Focusing Solutions...F-Stops Are Affecting My Focus
A good way to help a subject stand out from the rest in the frame is to minimize the depth of focus. This can be done with using a wide open f-stop. You can help yourself out by going with the more expensive "brighter" lenses such as; zooms that open to f/2.8, or "prime" lenses (lenses that do not zoom) that will open to f/1.2, f/1.4, f/1.8, etc. The more telephoto or macro the lens is the more the effect will be magnified. Think of a 300mm f/2.8 lens and how shallow the depth of field will be at f-2.8. In terms of a macro shot think of 55mm macro used at its widest/brightest f-stop. If you were to photograph words on a paper with this lens you may only get a single word in focus. If you were to close the lens down to a smaller (darker) f-stop, and of course using the matching shutter speed you may be ablle to get an entire paragraph in focus. Imagine using this shallow focus on an insect. Using this to your advantage this is a great way to make your subject seemingly pop out of the photo. Use a selective amount of focus, specifically on your subject.
About NYC Photo Workshops and The Photography Workshops:
Photographer Jeffrey Apoian holds a range of hands-on workshop classes every month year round in his New York based studio. Located in the heart of SoHo in New York City, classes are held in an 1800 square foot professional photography studio and taught by master photographer Jeffrey Apoian. He previously taught for Parson's/The New School at his studio in SoHo. With a passion for teaching, Apoian created the workshop program to accommodate a need for intimate classes that would provide students with comprehensive training in the use of photography equipment and an understanding of lighting issues. Catering to both novice and pro alike students have come from Turkey, India, Greece, and Russia, as well as from across the United States. The class sizes are small and provide students with the individual attention needed to grasp information through hands-on activity. Courses range from $250 to $745 depending on the class and the number of days.
Jeffrey Apoian's expansive professional career includes clients such as: Aveeno, Arrow Shirts, Victoria's Secret, Avon and Clairol. His editorial work has appeared in Marie Claire, Vogue, Vogue Sposa, Cosmopolitan, Ellen and People Magazine. His celebrity work includes: Isabella Rossilini, Chloe Sevigne, Sting, Ellen Burstyn, Yoko Ono, Carla Bruni-Sarkozi, and Rueben Blades. (http://www.jeffreyapoian.com)
For more information on the workshop go to either http://www.nycphotoworkshops.com or http://www.thephotographyworkshops.com. The studio can be contacted at 212.431.5513.
Photographer Jeffrey Apoian holds various "hands on" workshops in his New York City Studio once a month. For more information and more tips go to: http://www.thephotographyworkshops.com
Located at:
Jeffrey Apoian Studio
66 Crosby Street, Studio #5F, New York, NY 10012
Contact:
Sandy Hanna
908.361.1843
sndyhanna(at)yahoo(dot)com
# # #