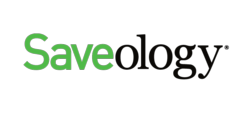 Fort Lauderdale, FL (PRWEB) November 04, 2011
Saveology, an innovative daily deal startup that features national, regional and local daily deals in 42 markets, is proud to announce an exciting partnership with Bank Atlantic Center of Miami, the home of infamous hockey team the Florida Panthers, it was announced today. The first in a series of giveaways started October 15th with a big iPad2 giveaway and will continue throughout the hockey season with Saveology doing giveaways for everything from iPods to movie tickets to gift cards. Contestants enter via text during the first period and one or two players, depending on the prize, are selected to play along with a game featured on the JumboTron.
"This partnership is a great way to create more local exposure for Saveology while simultaneously allowing us to give back to the community," said Rachel Tabari, VP of Saveology Daily Deals. "We are so proud to not only be partnering with the Bank Atlantic Center but also to have a presence at the Florida Panthers home games, a team we've stood by and supported for years."
The Saveology giveaways at Bank Atlantic Center are also exciting because few daily deals companies have been able to step into the arena-sponsorship business, proving the compatibility of the daily deals structure across different platforms while also
exemplifying Saveology's unique branding approach.
Saveology presents a business model that benefits both merchant and consumer through a variety of different avenues including an extremely competitive merchant revenue-share on deals purchased, a lead generator, a coupon generator – all of which reach millions of people and increase brand awareness.
Saveology's daily deals offer local and national businesses unique deals ranging from car leases and excursions, to sporting events and family-fun packages.
To subscribe to deals, visit http://www.saveology.com. We also encourage you to visit our Facebook and Twitter pages.
###