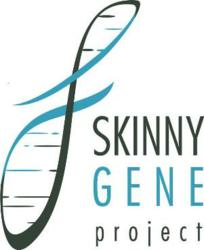 "Many organizations are hesitant to invest in prevention programs, because more than products or systems, it requires us to put our faith in people. In my opinion, I don't think there is a better investment than one that saves lives."
(PRWEB) November 03, 2011
The Skinny Gene Project received a $1,000 donation from CapX Partners at the end of 2010, which enabled them to launch their first financial assistance program.
Prior to the CapX donation, the Skinny Gene Project solely had the financial resources to subsidize its program for people covered by specific grants. The new financial assistance program allowed the Skinny Gene Project to bridge the gap to provide its Diabetes Prevention Program to the general public, specifically helping those who were ineligible to participate in other prevention programs.
"Unfortunately, many of the people who would receive the greatest benefit from a lifestyle modification program like ours are the ones that lack the insurance coverage or financial resources to receive such care," said Marlayna Bollinger, Executive Director of the Skinny Gene Project. "Our new financial assistance program allows us to expand our services to help those in need, regardless of their insurance policy or bank account."
"The financial assistance program allowed us to not only start programs, but keep them going. We could be there for our members when they needed us most, in the midst of financial hardship or difficulties. People should not have to choose between paying their electric bill and improving their health. Teaching them how to maintain their healthy lifestyle during rough times is ultimately what creates long-term success stories."
To measure the effectiveness of the new financial assistance program, the Skinny Gene Project classified all beneficiaries of the initial $1,000 donation as being a part of Team CapX. The objective was to determine how providing financial assistance to either begin receiving behavior modification and nutrition counseling, or being enabled to continue services during time of financial hardship, would affect the member's overall ability to make the necessary lifestyle changes to prevent diabetes.
"The generous donation from CapX Partners gives us the opportunity to show others that investing in diabetes prevention programs can yield a substantial return on investment, positively impacting the health of our country and economy by providing a significant savings in both dollars and years of life," says Bollinger.
Using the $1,000 donation, the Skinny Gene Project was able to provide nutrition education to 20 people, 9 of which received a minimum of 3 months of one-on-one nutrition counseling between January and September 2011. The average participant lost 9.3% of their body weight. Studies have proven a weight loss of 5 -7% reduces the incidence of type 2 diabetes by 58%. Given the cost of diabetes is $9,975 per person each year, the success of Team CapX may equate to a cost savings of $193,513 over the next 10 years.
In addition to a cost savings, the Team CapX's success can also be measured in life years. The average person in Team CapX is 37 years of age. A weight loss of 9.3% statistically should stave-off diabetes for a minimum of 4 years, if not 10. Therefore, the average person in Team CapX will not develop diabetes at age 40. A recent study has indicated that a diagnosis of diabetes at age 40 could equal a loss of 14.3 years of life.
"Many organizations are hesitant to invest in prevention programs, because more than products or systems, it requires us to put our faith in people. In my opinion, I don't think there is a better investment than one that saves lives," say Bollinger. "CapX Partners is a Chicago, Illinois- based private debt fund that gives companies capital to build. Thanks to their donation, they can also say they've invested in helping people to learn, develop, and to live."
The Skinny Gene Project is a 501(c)(3)non-profit organization that specializes in prediabetes management. The organization helps to educate those who are at-risk; empowers them with the resources, tools, and support needed to make healthy lifestyle changes; and teaches them how to make long-term social, environment, and behavioral changes needed to prevent the onset of type 2 diabetes.
###