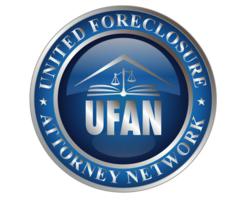 UFAN is committed to helping those who might have been taken advantage of during the complicated process of loan origination
Roseville, California (PRWEB) November 01, 2011
A string of publicity in 2011 has highlighted Wells Fargo's alleged harmful lending practices. The bank is currently the subject of investigations into those allegations as well as private lawsuits.
Wells Fargo came under fire recently from the Obama administration for allegedly targeting minorities for predatory sub-prime loans, the Huffington Post reports. The probe was conducted in preparation for a lawsuit filed by the Justice Department and is being run by the Civil Rights Division's Fair Lending Unit. It alleges that the Bank engaged in "reverse-redlining" a practice whereby subprime loans are pushed in majority black communities, with the knowledge that the borrowers would default. The bank then sold the loans to investors, offsetting its own risk of default. Identical accusations have been levied by the City of Baltimore and Memphis. In separate lawsuits the cities allege that the bank took advantage of unsophisticated minority borrowers by purposefully putting them into bad loans. Wells Fargo denies the allegations, according to the report.
The United Foreclosure Attorney network (UFAN) has recently filed suit against Wells Fargo (case # 34-2011-00110146) in Sacramento County Superior Court, alleging multiple causes of action related to its mortgage lending and servicing divisions.
"UFAN is committed to helping those who might have been taken advantage of during the complicated process of loan origination," says Ms. Crone.
A consent cease and desist order was imposed by the Federal Reserve and signed by Wells Fargo executives in April. The order alleges that the bank engaged in predatory lending practices between 2004 and 2008. It requires the bank to pay $ 85 million in civil penalties, and was the first action by a federal regulatory agency targeting predatory lending, according to media sources. The order addresses allegations that Wells Fargo employees steered borrowers that were potentially eligible for prime interest rate loans into higher cost, sub-prime loans. Additionally, the order alleges that bank personnel have falsified information about borrowers' income in order to put them into loans for which they otherwise would not qualify.
Wells Fargo has also been under scrutiny by the Department of Housing and Urban Development, which conducted an investigation earlier this year into the predatory lending practices of the major banks. According to the Huffington Post, that investigation concluded that Wells Fargo, engaged in falsification of documents in order to speed up the rate at which it could foreclose on homes. It is also alleged to have defrauded taxpayers by filing for federal reimbursement on those properties, which sold for less than the outstanding loan balance.
Wells Fargo is currently in negotiations with state and federal authorities to settle claims that it mistreated borrowers or illegally foreclosed on them. Reports suggest that the settlement could be in the billions of dollars.
UFAN is committed to helping those clients that have been harmed by the reckless business practices of mortgage lenders.
Complementary consultations available.
ABOUT UNITED FORECLOSURE ATTORNEY NETWORK
UFAN Legal Group, PC dba United Foreclosure Attorney Network (UFAN) is a Roseville, California-based law firm providing mortgage litigation and other debt related legal services. The dedicated attorneys and staff at UFAN work tirelessly to seek justice and fight for the rights of its clients. For more information call toll free 1-866-400-4242.
This release may constitute attorney advertisement. The information in this release and on the UFAN website (ufanlaw.com) is for general information purposes only. Nothing in this release or on the UFAN website should be taken as legal advice. Prior successes are no guarantee of future performance. Litigation is inherently uncertain and results in litigation are never assured.