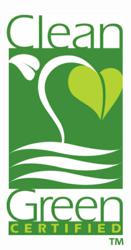 This case will have positive repercussions throughout the modern medical cannabis framework here in California
Crescent City, CA (PRWEB) November 02, 2011
A recent decision by a Small Claims judge in the Sacramento County Superior Court [case no. 11sc01666] will have positive and far-reaching impacts on the ability of cannabis growers to seek agreed-upon reimbursement from collectives for their medicine, says California medical cannabis compliance lawyer Chris Van Hook, founder of the Clean Green Certified medical marijuana inspection program.
The plaintiff in the case was a grower of Clean Green Certified medical cannabis, David Nadeau, who brought his medicine to a collective in the Sacramento area. There he was given a collective/vendor agreement with the weights of his medicine being donated, as well as the reimbursement value and a date (two weeks in the future) by which the reimbursement was to occur. There was no dispute as to the amounts owed or the due date of the compensation, but after more than 30 days without reimbursement, and with the collective closing shop and moving locations, the plaintiff thought the time had come to file in the Sacramento Small Claims Division for breach of contract.
"The grower had provided medicine to the collective in good faith, and it had, in fact, been distributed to collective members and reimbursement had been received by the dispensary," notes Van Hook. "It boiled down to an old-fashioned breach of contract case, not uncommon in all types of agricultural crop transactions."
Judge John O'Donnell ruled in favor of the plaintiff, ordering the defendant to pay a total amount of $6,345.24, which included the principal amount plus costs. Judge O'Donnell allowed plaintiff to collect his money not only from the collective, but also the individual who he had the contract with and all business entities the defendant was affiliated with. After a 30-day appeal deadline had passed, the plaintiff was able to pursue payment.
Van Hook says growers facing similar nonpayment situations should consider pursuing small claims litigation. "Small claims court is a good choice, as you do not need to retain the services of an attorney," he notes, adding, "but growers should keep in mind that the maximum amount of damages that can be brought in a small claims court is $7,500.00."
"Individuals can look up 'California Small Claims Court' on the Internet, and they will find instructions as to how to file a small claims complaint. It is really very easy; however, good records should be assembled so that you can make your case clear to the court," Van Hook suggests.
He advises other growers considering taking similar action to remember to make copies and keep records. "Know the material, because the judge will ask you questions, and you must be able to answer."
"This case will have positive repercussions throughout the modern medical cannabis framework here in California," notes Van Hook, pointing out that the collective model of fair and reasonable compensation for medical cannabis can only work if both parties honor the agreement. "This case has greater importance statewide as it was handed down in Sacramento, allowing unpaid growers/members to cite this case in the future."
About Clean Green Certified
Clean Green Certified, an independent third-party medical cannabis certification program created by attorney Chris Van Hook, is an agricultural process review and certification program based on the non-use of synthetic chemical fertilizers and sprays, and the building of consumer confidence that their agricultural products are produced in manner that is both healthy and safe for the environment. Their California medical marijuana quality control programs also include Best Practices certification, which allows the limited and responsible use of synthetic chemical fertilizers, and compliance with Mendocino County Code 9.31 (the medical cannabis cultivation regulation ordinance).
Clean Green's expert legal team also provides services that include: medical cannabis expert witness testimony; on-site inspections; medical cannabis compliance for growers and for handlers/processors/dispensaries; formation of grower collectives and nonprofit corporations; commercial leases; product licensing; contracts and real property issues; administrative law; and permit assistance and acquisition.
For more information about the Clean Green Certified program, call Chris Van Hook at (707) 218-6979 or visit http://www.cleangreencert.com.
# # #