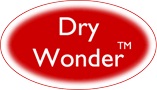 "Customs had taken quite an interest"

Wigan, Greater Manchester (PRWEB) November 03, 2011
Customs staff standard inspection procedures highlighted tons of white powder within a container, initial investigations showed the powder had deodorising properties, further lab tests discovered the powder had amazing carpet cleaning and disinfecting powers.
Dry Wonder spokes person John Robinson stated "It's been quite a frustrating time for us, we have had to delay the launch of our carpet cleaning products until customs decided our product was not some form of narcotic. Initially the delays were amusing, but as time has progressed we realised that customs had taken quite an interest in our product."
This amazing cleaner is a waterless carpet cleaner using organic ingredients. It is anti-bacterial and kills dust mites but is pet friendly. It will also prevent asthma. Use this product for regular maintenance of your carpet or for the removal of spots and carpet stains.
DryWonder is essential in homes with children, pets or both. It is also essential in office environments especially where foot traffic is high. DryWonder ensures that your carpet remains truly clean and germ free. At the same time it revitalises carpets by training back its original colours.
DryWonder eradicates the dreaded house dust mites that breed in mattresses, besides removing germs and harmful bacteria. DryWonder offers proven benefits to asthmatics and people suffering from allergies.
DryWonder is far more economic to use than water based alternatives, preserving the carpet indefinitely. Easy to use, just sprinkles DryWonder over the carpet and then brush the pure white granules into the carpet using a broom or brush. Leave for an hour then vacuum the carpet as usual.
For more information visit http://www.drywonder.co.uk
Or Contact John Robinson on 07773 818183
###