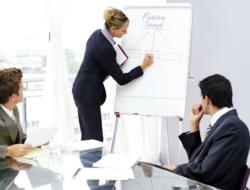 Secrets to break the fear of public speaking and boost sales.
Sydney, Australia (PRWEB) November 03, 2011
Investing in Public Speaking and Presentation skills can help companies gain millions of dollars in sales. This has been proven by a recent case where a well known Brisbane investment company who made $5 billion in sales set a goal to increase their sales with 14% in one year.
They decided to invest in Public Speaking and Presentations skills for their team. First the CEO attended the sessions and soon after the rest of the team. What soon followed was unthinkable – the breakthrough came. At first it was small wins, but as the team got more comfortable in their newly acquired skills and the sales started rolling in. This is only one example of a company that gained millions of dollars in sales by investing in Public Speaking and Presentation skills.
"On the other hand, some companies give me a call only after they've lost that big sale due to poor presentation skills", Trevor says.
"Recently I coached a marketing company just after they lost a $157 million contract at Melbourne airport, because their presentation just wasn't good enough. This is just one of so many companies that come to me with the complaint that poor public speaking and presentation skills are costing them millions of dollars in lost sales."
Fascinating research form Distinction Services found when executives were asked, "Do you believe you are an effective presenter?" 62% said yes. When their employees were asked, "Does your manager have very strong presentation skills?" only 25% said yes.
Trevor, author of Public Speaking: Talk Sense, Talk with Confidence, coached billion dollar companies, Miss Universe Australia 2010, Members of Parliament, CEO's, Directors, general staff and thousands of individuals in the art of public speaking.
He now shares the 'secrets' to overcome the fear of public speaking, the blueprint that boosts sales and how to make your next speech, pitch or presentation a huge success in his new 2 day public speaking and presentation skills workshop.
"It's my goal to help people and companies to deliver world-class presentations with impact," Trevor said. "Anyone can do it; they just need the right tools, tips and techniques."
###