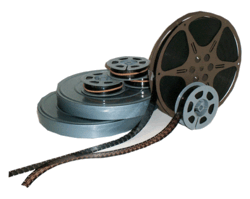 Woodbridge, VA (PRWEB) November 11, 2011
This holiday season, Photo-60 wants to remind everyone that it is important to preserve old film, especially film of precious moments in the past.
"We know it is important to preserve our memories, and are proud to offer our preservation services to transfer your 8mm, 16mm, slides and negatives to DVD," says Chris Ariasaif, owner of Photo-60. "Old 8mm and 16mm movie films transferred to DVD make a great gift, and we want to be a part of making your holiday special."
Photo60.com is family business established in 1996, just 25 miles south of Washington DC.
"Photo60.com has been capturing and scanning 8mm, 16mm, slides and negatives for over 15 years. We use the latest 3CCD digital camera technology to capture your 8mm and 16mm movie films frame by frame, giving you flicker free images with exceptional detail and stunning color," says Ariasaif.
For a limited time Photo60.com is offering 15% off 8mm to DVD and 16mm to DVD transfers.
"We add chapters and menus to every 8mm to DVD and 16mm to DVD for a professional look. Also when you transfer your 8mm to DVD or 16mm to DVD you get the Master AVI for Free," adds Ariasaif.
For questions and concerns regarding 8mm to DVD services and 16mm to DVD services please ask the owner chris(at)photo60(dot)com.
About Photo-60
Photo-60 offers a variety of digital image solutions, including print, books, greeting cards, posters, and photo gifts. Photo-60 also offers a variety of services, including professional passport and ID photos, executive portraits, photo-to-DVD scanning, video preservation, and photo restoration. For more information, please visit http://www.photo60.com.
Contact:
Chris Ariasaif
Chris(at)photo60(dot)com
703-680-7727
1-800-683-8171
###