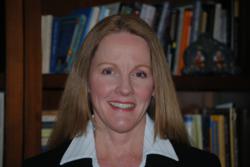 Dwindling reimbursements, relentless time pressure, and bureaucratic overhead are unfortunate realities for many physicians, but they need not be
(PRWEB) November 02, 2011
The PCI STEP (Strategic Treatments – Exceptional Profitability) plan developed by Physician Consulting, Inc. (PCI) is playing a major role in helping primary care physicians across the country survive profitability and chronic symptom management challenges. PCI identifies well-validated but underutilized non-drug modalities that enable physicians to improve their treatment of common disorders like chronic pain syndromes utilizing Scenar, sleep apnea with a simple screening tool, adrenal fatigue evaluation and treatment, simple in-office allergy testing and sublingual immunotherapy treatment, and others for which conventional drug-based options are limited.
"Dwindling reimbursements, relentless time pressure, and bureaucratic overhead are unfortunate realities for many physicians, but they need not be", says Kauley Jones (President, PCI) a practice development consultant with 24 years in the holistic medical field. "PCI's STEP Plan helps physicians remedy these dynamics by integrating services that are based on actual clinical needs and real-world practice goals. The plan produces real results for patients and increased profitability for clinics nationwide."
Kauley Jones will be presenting the PCI STEP Plan at the upcoming Heal Thy Practice: Transforming Primary Care, 4-6th November 2011 which is the nation's premier conference on practice transformation.
For more information on the PCI STEP Plan visit http://www.pciSTEPplan.com or email info(at)pciSTEPplan(dot)com.
###