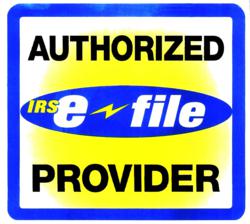 Our 1099-K software makes it easy to import data from Excel, print and electronically file IRS Form 1099-K quickly and easily.
Madison, WI (PRWEB) November 06, 2011
Many businesses or merchants accept credit and debit cards to make a sale to a customer. Some businesses use Paypal or eBay who provide a service, as a third-party network, to process online sales. Starting in January of 2012, these payment settlement entities must annually report the total amount of credit and debit card transactions of individual merchants to the IRS and to the merchants themselves via the new IRS Form 1099-K. If a merchant had a minimum of 200 transactions and $20,000 or more in sales, then the payment settlement entity must fill out and submit IRS Form 1099-K. 1099-K software developed by 1099FIRE makes it easy to file IRS Tax Form 1099-K by paper or electronically. Service bureau and mail house solutions are also available.
Paper Filing, Electronic filing, Service Bureau...
Form 1099-K can be filed by paper or electronically to the IRS. "Our 1099-K software makes it easy to import data from Excel, print and electronically file IRS Form 1099-K quickly and easily", said Erich J. Ruth, Technical Support for 1099FIRE. A sample Excel template can be found on the website 1099fire.com which will import into the 1099-K software or technical support can guide you through the process of importing by phone or email.
Electronic reporting of information returns eliminates the need to submit paper documents to the IRS. Electronically filed information may be submitted to the IRS 24 hours a day, 7 days a week. "Electronic filing of Form 1099-K is easy to do", said Ruth and "The system is updated each year to reflect the format changes that are made by the IRS". 1099FIRE software creates original, replacement, corrected and test files in the format required by the IRS for electronic transmission.
Filing information returns can be stressful. 1099FIRE can eliminate the stress of filing information returns by electronically filing in a timely manner and at an affordable price. 1099FIRE will beat any competitor price; attain a quote for any service from any competitor and 1099FIRE will provide same, if not more complete, service at a lower price.
Visit the 1099FIRE website at http://www.1099fire.com to stay up-to-date with important news, tax deadlines and the latest in compliance information.
Electronically Deliver Copy B
Printing, folding, stuffing, sealing and postage (44 cents) brings the overall cost of mailing Copy B to recipients to 78 cents or more per mailing, depending on how many mailings you are sending out. There is a cheaper, quicker, easier and more effective way of sending out Copy B to recipients and that is to electronically deliver Copy B.
One way to reduce the cost of mailing is to electronically deliver the 1099 information return. "1099FIRE can import your data from Excel, convert each record to an individual PDF file and bulk upload each PDF to our secure server", said Erich Ruth, Technical Support for 1099FIRE. Clients then receive an email notifying them of the tax form and a link where they can view and/or download the PDF file. Electronically deliver eliminates the need to print and mail which in turn saves you time and money.
Due Date...
Furnish Copy B of this form to the payee by February 1.
File Copy A of this form with the IRS by March 1. If you file electronically, the due date is March 31.
About 1099FIRE:
1099FIRE is dedicated to providing feature-rich 1099-K Software. Import, print and eFile 1099-K forms the quick and easy way!
1099FIRE is a market-leading provider of information-reporting solutions and services for 1099, W-2 and 1042-S filers. 1099FIRE develops and markets a comprehensive range of products that enables any size business or institution to effectively comply with all 1099, W-2 and 1042-S filing requirements.
Have 1099FIRE Service Bureau handle all of your printing/mailing and IRS filing needs - it's secure, affordable and stress free!
###