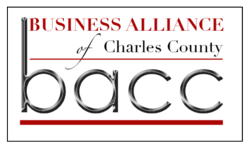 The BACC has no reason to hide from any comparison to our competitors; We proclaim a difference in making a difference for the good of all members.
Waldorf, Maryland (PRWEB) November 05, 2011
At the 2012-2013 business planning meeting for the Business Alliance of Charles County, held on November 1, 2011, Seanna Smallwood was officially selected as Chairman of the Board. As a local resident, mother of three, and President of Will Be Designated Driver, Inc., a national organization with headquarters in Waldorf, MD, Smallwood has been strategically chosen to assist the organization in carrying out the mission and vision of the BACC.
In reference to the recent headline published in the Wednesday, November 2, 2012 edition of the Maryland Independent entitled, "Fired chamber chief starts rival group," the BACC carries a robustly different vision from the Charles County Chamber of Commerce. That is, to provide resourceful leadership, proactive advocacy for the good of economic development for the community and BACC members, creative networking and marketing, PR support and advocacy, and comprehensive education programs. "The differences hardly reflect a rivalry," said new Chairman, Seanna Smallwood, who is also a member of the Charles County Chamber of Commerce through her career in real estate.
The tactical plans of the BACC include very exciting opportunities for new businesses and non-profits, as well as, opportunities for established businesses in the community. Furthermore, their plans to support recent college graduates in networking opportunities for their new career goals will lay the pavement for the future of Charles County.
For example, a non-profit organization in our community may be experiencing a multitude of financial difficulties due to the fall in the economy and lost revenue sources for our for-profit business community constituents. The BACC is strategically evolving into the go-to organization that will provide additional resources for them and could potentially be the life-line of their organization and programs.
It goes without saying that non-profit organizations provide any community with fundamental support systems that represent the ground-work for economic development, community wellness, community safety, and work as an integral part of the well-oiled machine. Without constituent and financial support, their programs and missions are insolvent. Membership of the BACC will allow access to grant funding resources that otherwise may not be readily made available, with comprehensive education programs for procurement, and a solid network of systems and resources that could fuel their program to continued success.
Another example would be a source for college graduates to network with local business owners from various industries, as they navigate their career goals. These are just a few examples of how Smallwood intends to provide leadership to the community as a whole through the execution of the BACC vision.
"BACC will harness the latest technologies to communicate with it's members and give them a real voice; to also act as a conduit for it's members to communicate with each other in order to share ideas and resources and help them find solutions to the normal challenges of running a business," said Tracey Harris, Vice President of BACC and co-owner of Irving Harris Photography, in Welcome, MD.
For more information on membership opportunities, please email kgould(at)bizzalliance(dot)org or navigate the BACC website at http://www.bizalliance.org.
###