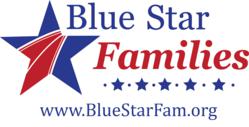 We are excited for our families to see that their feedback from the 2010 survey guided our development of this year's survey instrument. We want their voices to be heard.
(PRWEB) November 03, 2011
Blue Star Families announced the launch of its annual survey of military families, service members, and veterans. The annual survey of military family members is designed to reveal the truth of what it's like to maintain home, family, career, and healthy relationships despite the necessary absence of a loved one. The survey will run through the end of November, with results expected to be released in early May.
The 2010 Military Lifestyle Survey demonstrated that military families are experiencing high levels of stress, but are coping. Of note, they identified the current high operational tempo, the effect of deployments on their children, children's education, spousal employment, and finances as areas of particular concern. While military families felt slightly more support from their civilian counterparts than the previous year, a staggering 92% felt that the general public does not understand or appreciate their challenges as modern day military families.
More than a dozen military family and veteran support organizations are partnering with Blue Star Families on the survey, including the American Red Cross, the Armed Services YMCA, the Association of the United States Army, Be The Change, Inc., the Military Child Education Coalition, the Military Officers Association of America, Military.com, Military Spouse Magazine, Military Spouse Corporate Career Network, the National Military Family Association, Operation Homefront, the Reserve Officers Association, Student Veterans of America, the USO, Veterans Innovation Center, and Veterans of Foreign Wars.
"Our goal this year is to increase the number of families we reach," said Blue Star Families Director of Research and Policy, Vivian Greentree. "We hope to expand on our findings from 2010 and have added more sections on caretaking, EFMP issues, financial literacy, and suicide prevention awareness. We've also added questions to the sections on spouse employment, civic engagement, and social media use among military families. We are excited for our military families to see that their feedback from the 2010 survey guided our development of this year's survey instrument. We want their voices to be heard."
About the BSF Military Family Lifestyle Surveys
Blue Star Families' research examines stress levels and factors, communication methods, feelings on community support, and much more. With this information, Blue Star Families develops meaningful, effective programs for military family members and makes suggestions for responsible allocation of funding.
Past survey results have been cited by the White House, the First Lady and Congressional members, as well as presented to the Department of Defense and the first-ever joint session of the Senate and House Military Family Caucuses.
The 2012 survey is underwritten by Blue Shield of California Foundation, Care.com, Facebook, and The Leichtag Foundation.
Visit http://bluestarfam.org/survey to take the survey or to read the results from the 2010 survey.
About Blue Star Families
Blue Star Families (http://bluestarfam.org) is a national, nonprofit network of military families from all ranks and services, including guard and reserve, with a mission to support, connect and empower military families. In addition to morale and empowerment programs, Blue Star Families raises awareness of the challenges and strengths of military family life and works to make military life more sustainable. Membership includes military spouses, children and parents as well as service members, veterans and civilians.
Media requests may be directed to:
Stephanie Himel-Nelson at stephanie(at)bluestarfam(dot)org or 703-472-6292
####