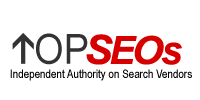 topseos.com Publishes Rankings in Entrepreneur, CIO, Forbes, and Visibility Magazine
(PRWEB) November 03, 2011
topseos.com, the independent authority on search vendors, has announced plans to highlight and promote their independent evaluations of the best online marketing agencies through a variety of relevant channels to benefit those looking for dependable SEO, pay per click management, and other Online Marketing services. topseos.com has recently promoted their monthly rankings through channels including Entrepreneur, CIO Magazine, Forbes, and Visibility Magazine. topseos.com continues to commit to the promotion of proven online marketing agencies which have maintained results for their online marketing customers.
Since its introduction in 2002, topseos.com has been identified as an independent authority on vendors who supply internet marketing products and services. topseos.com offers their monthly evaluations and rankings to those looking for the best online marketing services from companies who have proven their ability to achieve results. With tens of thousands of competing service providers around the world, there is a need for a method of measuring the best online marketing companies in the industry.
This is accomplished through the use of a proprietary methodology which focuses on the evaluation of online marketing companies. A dedicated team of researchers and evaluators spend time evaluating various online marketing companies offering services including, but not limited to, search engine optimization and pay per click management services. The results of the evaluations are released on the first of each month to highlight the companies who continue to perform with solid results in various key services.
These rankings can be viewed through various channels including Entrepreneur, CIO Magazine, Forbes, and Visibility Magazine and are available free of charge on topseos.com. topseos.com operates in over twenty-five countries to identify the best service providers around the world. To learn more about the rankings of the best online marketing companies, visit:
http://www.topseos.com/rankings/
# # #