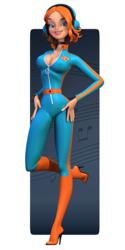 Unlimited music
(PRWEB) November 04, 2011
ZEEZEE is another legal way to "record" music. In any case: The music can be kept. No local software needed – no add on's. ZEEZEE is considered a new "Purple Cow" and they are changing the industry while "RECORDING MUSIC" instead of downloading. The Company is the number 1 player in Europe with over 1.5 Million registered users.
A big part of this incredible success story in Europe is based on the fact, that the company was able to find business partners like Nestle, Kenwood, Chocco Crossies, Lekkerland, Schoeller Ice Cream and many more. These partners either placed "On pack promotions" with Codes from ZEEZEE on their products, or had printed Coupons inside their merchandise. Customers then could use the Codes to get access to the free music.
Codes for 10/20/50 or even more then 100 free song wishes have been printed on the merchandise of different Companies in order to ad value to their products. ZEEZEE also had hundreds of partners asking for duplicated websites to offer the music themselves. Manufacturer, insurances, retailers and even unions received a copy with their own logo. This resulted in a win – win situation for both Companies every time.
Launching in the US market will expand their audience and offer the whole spectrum to another hundreds of million internet users as well as Companies looking to use such services for their products as well.
ZEEZEE is a different and unique way for how you might have experienced music so far. Get behind the scene. Search artists, background information about the producers, singers, groups and much more. No other Company ever offered such a variety for such a small monthly fee.
ZEEZEE offers an incredible Special for it's Grand Opening:
Go and check out the whole spectrum of their website. Follow the link above to find out more. No gimmicks – no tricks. Just plain music!
How does the "Free Trial Account" from ZEEZEE work?
With this free trial special, there are no limitations. Everybody can just check out their service and become a power user. They can switch to other packages during the trial period. The MP3's recorded during the free trial period can be kept, even if the user decides not to use any further services of the Company. The homepage has more information about the plans and packages as well as their features.
Select music
The user can find his favourite music in the Top 100 charts, genres and themes or through the search engine. With ZEEZEE's search engine they can search for artists, album or even single tracks.
How to fill up the Search list
By clicking the 'REC' button beside a track/album, the selected tracks are immediately placed in the users search list
Record music
When a track from the users personal search list was found anywhere in the world (i.e. on a Internet radio station), the recorder will record/dub the song as an MP3!
Store music
The recorded tracks are stored on the userers own personal server space in MP3 format. The server space is included in each package and plan. The songs are always in excellent quality. Users now can listen to their favourite music whenever they want. Even on the go. Wherever they are. And the greatest tool is, they can copy these MP3's to any of thier favourite device (i.e. hard disc, MP3 player).
# # #