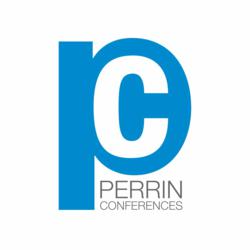 "Awesome group of presenters and attendees. Probably the best conference I have ever attended."
Berwyn, PA (PRWEB) November 03, 2011
Perry Weitz, Esq., Weitz & Luxenberg P.C., New York, NY and Julie Evans, Esq. Wilson Elser Moskowitz Edelman & Dicker LLP, New York, NY, co-chair the one-day conference, Litigating Asbestos Cases in Today's Economic Environment, debating the economic challenges in Asbestos Litigation that are confronting litigators, Insurance providers, and corporations. Coverage of issues for both sides of the bar includes the economics of resolving cases in today's climate, a deeper look into the East Coast jurisdiction, future litigation trend predictions for 2012, a view of today's jury pool, Medicare Compliance, and update on the MDL and its effect on Naval and Equipment Cases. The conference will feature an in-house/insurance roundtable discussion including speakers from Resolute, Inc., Nationwide Indemnity, Henkel of America and more. The event will conclude with its featured Judicial Panel.
Insights from the bench will include:
Hon. Peggy L. Ableman, Superior Court of Delaware, Wilmington, DE
Hon. Paul G. Feinman, Supreme Court, Civil Branch, New York County, New York
Hon. Marcy S. Friedman, Supreme Court, Civil Branch, New York County, New York
Hon. Judith J. Gische, Supreme Court, Civil Term, New York County, New York
Hon. Sherry Klein Heitler, New York State Supreme Court, New York, NY
Hon. Joan Madden, Supreme Court, Civil Branch, New York County, New York
Hon. Sandra Mazer Moss, Coordinating Judge Complex Litigation Center, Philadelphia, PA
Hon. Martin Shulman, Supreme Court Appellate Term, First Department, New York
Perry Weitz is the founding senior partner of the nationally renowned tort law firm Weitz & Luxenberg, based in New York City, and is acknowledged as one of the country's foremost asbestos, pharmaceutical, environmental, and products liability attorneys and consumer advocates. He has successfully pioneered litigations in various fields and is a skilled negotiator and legal lecturer.
Julie R. Evans is a Partner and Chair of Wilson Elser Moskowitz Edelman & Dicker's Toxic Tort, Environmental and Energy practice. Julie is also a member of firm's Executive Committee and Operations Group and Deputy Managing Partner of the New York office. She has focused on litigating mass tort, toxic tort, product, premises and general liability matters. In the course of her practice, Julie has also handled several large environmental insurance declaratory actions. She also litigates commercial cases.
For the detailed agenda, registration and hotel information, please visit PerrinConferences.com.
Perrin Conferences is a national leader in hosting legal and insurance- based continuing education programs and is highly regarded for delivering informational and engaging, interactive conferences attended by the legal and insurance industries' leading experts and key influencers. For information on this and other events, please visit http://www.PerrinConferences.com.
###