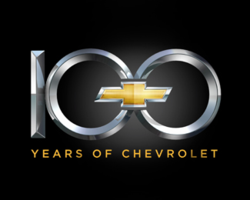 San Antonio, TX (PRWEB) November 03, 2011
Tom Benson Chevy- one of the leading Chevy dealerships in San Antonio, Texas is very proud to announce that November 3rd is Chevy Centennial Day at the dealership. Chevy is celebrating their 100th birthday on Nov. 3 and Tom Benson Chevy would like to congratulate the brand on 100 years of amazing service and quality vehicles.
Chevy is offering dealership promotions at Chevy dealerships throughout the country and is even starring in a feature-length documentary. Chevrolet is also inviting fans to share memories online.
Many people in the San Antonio region and throughout much of the United States have a special relationship with the Chevy brand and are very excited about the Centennial birthday.
"We understand Chevrolet is more than a brand- it belongs to everyone who owns, designs, builds, sells or loves Chevrolets," said Chris Perry, vice president, Chevrolet global marketing and strategy. "The past 100 years wouldn't have been possible without millions of people who have each made Chevrolet a part of their life's journey."
Tom Benson Chevy is offering customers deals and promotions on Chevy vehicles for the Centennial celebration. Tom Benson Chevy has a large selection of brand new Chevy cars in San Antonio and used cars in San Antonio as well. People who are interested in celebrating Chevrolet's 100th birthday or in checking out a great new car should stop by Tom Benson Chevy on November third and see what Chevy can do for you.
###