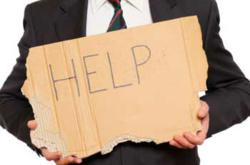 Recent economic gains are not reaching the wallets of the general public
Tucson, AZ (PRWEB) November 04, 2011
ReallyBadCreditOffers.com is reporting a recent demand spike for bad credit loans, indicating a larger section of the general public is in desperate need for money and seeking emergency loan funding to pay bills and buy essentials.
The alternative financing consumer review site is reporting an application rate for unsecured bad credit loans topped a hefty 130% increase from the previous year, and is currently posting a 30% month-on-month growth.
"Our data leads us to believe that extended economic weakness and recent economic gains are not reaching the wallets of the general public leading to the increase in demand," said loan expert Ariel Pryor.
Traditional lenders of high risk loans have not eased the rigid requirements imposed since the credit crisis, closing the doors to many individuals in need of an immediate financial bailout from banking institutions.
Industry experts currently estimate bad credit loan industry to have an aggregate loan portfolio funding of some $38.5 billion in short-term credit borrowed by nearly 20 million American households.
Borrowers seeking debt consolidation loans have shown significant growth following the credit crunch, following a departure by traditional financial institutions from the higher risk, short-term, small denomination credit markets is fueling fears this easy access money is drying up.
"Borrowers represent a cross section of the American society such as teachers, bus drivers, health care workers and similar average-earning workers who were badly affected by a prolonged economic slump." said Ariel Pryor.
A report previously released by the Federal Reserve Bank of New York cited that bad credit loans help improve household welfare by affording quick loan access and by relaxing credit constraints.
"These loans for people who have bad credit represent the last line of defense, offering a second chance option to reestablish finances and provide open access to emergency money to those who need it most," stated Ariel Pryor.
Also, a 2009 study by a University of Chicago Booth School of Business professor found that areas struck by disasters were able to cope and recovered better, with access to bad credit loans providing hassle free emergency money in their areas.
About ReallyBadCreditOffers.com:
ReallyBadCreditOffers.com is a loan offer and financial services consumer review site that provides offer comparisons of leading bad credit loans, home mortgages, credit cards, credit repair, and bankruptcy services.
Contact:
Ariel Pryor, Financial Expert
reallybadcreditoffers.com
520.344.2001
###