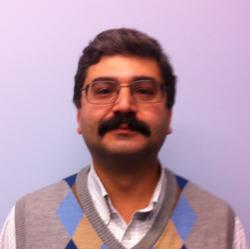 One of the most obvious place to find savings within the network is at the site level; optimizing every site can lead to better KPIs and avoidance of CAPEX
Frisco, Texas, US (PRWEB) November 03, 2011
Cerion Optimization Services Inc, a Texas-based engineering firm, announces its RAN Harvesting Program to address stranded capacity and unleash it to increase revenue and subscriber satisfaction.
Using market-level projections alone, often results in sites being under or over provisioned. Recently one of our customers asked us to analyze cluster-based demand vs. capacity available at the site level to see if we could help them avoid millions of dollars in planned expenditures. Our analysis found significant discrepancies between the current configuration of the network and the target optimized design. We were able to save them in excess of five million in capital expenditures, which was approximately 15% of the budget.
The RAN Harvesting program includes advanced traffic forecasting, channel element or baseband card capacity usage & dimensioning, and sector-carrier capacity usage analysis based on PA power and codes. This service leverages multiple months' worth of operational measurements. The RAN is partitioned into zones, each having unique growth trends. The forecasting algorithm takes this data to provide more accurate site-level demand projections. Site-level capacity can be corrected with this improved method, with recommendations on where to redeploy site equipment.
Cerion's proprietary software platform is the only proven solution capable of handling multiple vendors, multiple technologies, multiple layers, and multiple configurations leading to complex planning operations in a cross-functional way.
"The optimization and engineering at the site level is extremely complex and requires state-of-the art methods and tools to avoid the risk of service disruption. That is what Cerion has been providing to its customers for almost a decade now." added Framjee.
Call Cerion now to learn about the service guarantee.
Follow up on LinkedIn, Twitter, and Facebook.
###