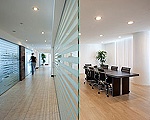 Companies should not have so much of their office space in fixed inflexible long term office leases.
New York, New York (PRWEB) November 07, 2011
The commercial real estate industry just got its wake-up call: Your Office Agent's latest innovation: Finding the ideal office space for every workspace environment with no long term commitments and office space built around the business needs rather than the lease term that the landlord would like to give. In addition the website has been massively upgraded so it's now possible to not only search for any local office solution but, with a database of thousands of properties on their site, any office space globally. http://www.yourofficeagent.com
As VP of Sales, Brian Mac Mahon said, "Companies should not have so much of their office space in fixed inflexible long term office leases. Our solutions combine the traditional approach with a much more aggressive offering to include day offices, meeting rooms, executive suite offices, co working spaces along with mobile and home working solutions." Brian added that the concept of a user being able to check out all the solutions on line and then being able to meet and discuss with a local representative is unique and because of this it's taking the office space industry by storm. Where most companies in this market base price off SQ/FT or only deal with one type of flexible workspace solution our company provides a simple solution that benefits everyone in the industry by offering the ability to access every type of work space available to-date.
In addition Your Office Agent can go into existing premises and help companies implement alternative workplace strategies to help them reduce costs and improve staff morale. In all it's a no lose deal because we don't charge anything unless we save lots more for the company.
Your Office Agent had identified 3 key reasons why flexible office space solutions are most important to companies, professionals and individuals when it comes to finding office space to rent.

Unpredictable economy, which can relate to businesses needing to upgrade or downgrade office space size or not having to be locked into a space for years with a massive liability on their hands
Companies, professionals and individuals are paying per SQ/FT instead of based on how they operate their business.
Flexible space comes with reduced overhead and more money to spend on growing and/or improving your business
These short-term and flexible office space rental reasons are just part of an entire solution to finding the ideal office space and Your Office Agent is convinced that no other consultant firm can do a better job in finding the Ideal Office for small, Medium and large sized companies.
To find out more about finding the ideal office space contact us at
800-600-0881 with no obligations and the ability to speak to a professional consultant immediately. One can also find one of our 2,000 plus locations on our website at http://www.yourofficeagent.com
For media inquiries, to arrange for an interview or an expert quote, please contact Brian Mac Mahon at b(dot)macmahon(at)yourofficeagent(dot)com
Brian Mac Mahon and Scott Warner manage the global officing on demand arm of Your Office Agent and combined have over 30 years of experience in the office space solutions industry. Both are recognized by the office space solution industry as thought leaders and influencers in the community.
Your Office Agent is headquartered in New York, New York in the United States of America and helps many companies, professionals and individuals find their ideal workplace solution every day
http://www.yourofficeagent.com
###