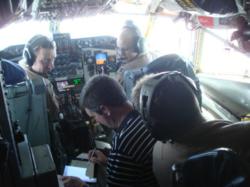 St. Petersburg, FL (PRWEB) November 03, 2011
Autography LLC announced the completion of a private placement investment today. The funds will be used for operating expenses including personnel, marketing, and international expansion. At his request, the investor's name was not released.
Autography is a St Petersburg, FL based media technology firm with a patent-pending system for autographing ebooks and other digital media. The system works with all popular eReader devices including the Kindle, Nook, Kobo, and iPad. Ranging from a simple autograph to a personalized picture with the author, consumers can export the signature page out to Facebook or Twitter if they desire.
Author events are a vital marketing tool that has been negatively impacted as consumers increasingly choose electronic ebooks over physical books. Before now it was impossible for ebook buyers to get a favored author's signature on a new release. Autography anticipates ebook signings will provide new opportunities for authors and fans to interact both in person and online in nontraditional settings.
"The continuing shift to ebooks has created new opportunities," said Autography cofounder, Robert Barrett. "We are delighted the investment community understands how we are facilitating these new interactions between authors and readers."
A national brokerage approved the company's business plan and Private Placement Memo application, which will allow other individuals to similarly invest in the venture. Autography is also evaluating corporate investment and Venture Capital, though these are still in the initial stages.
About Autography
Autography LLC is a media technology company headquartered in St. Petersburg, Florida. The firm features a patent-pending method for inserting an autograph or other personalized salutation into an e-book or other digital media. The system works with all popular eReader devices. The company was cofounded by author TJ Waters and technology executive Robert Barrett in May 2011. (http://www.autography.com 727-388-1605)
###