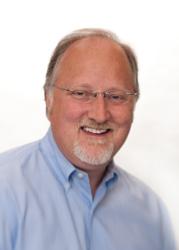 Ohio is a battleground state for many reasons, and this issue has brought national attention to education reform here. We hope this discussion will help sort out the path forward once the voters have spoken.
Columbus, Ohio (PRWEB) November 02, 2011
Ohio Education Matters and KnowledgeWorks announced today that two national education leaders – Rick Hess of the American Enterprise Institute and Lily Eskelsen of the National Education Association – will speak in Columbus Nov. 9 on the implications of the outcome of Issue 2 on Ohio's ballot.
The speakers will be featured at a post-election breakfast from 8 a.m. to 9 a.m. at the Worthington DoubleTree Hotel, 175 Hutchinson Ave., Columbus OH 43235. Registration for the event is at http://www.ohioeducationmatters.org. The event is free and open to the public. It will be streamed live by following a link on the Ohio Education Matters website. Breakfast will be served beginning 7:30 a.m.
"The outcome of Issue 2 will affect national discussions about education policy," said Andrew Benson, executive director of Ohio Education Matters, a subsidiary of KnowledgeWorks in Cincinnati. "Ohio is a battleground state for many reasons, and this issue has brought national attention to education reform here. We hope this discussion will help sort out the path forward once the voters have spoken."
The event is sponsored by Ohio Education Matters, KnowledgeWorks and the Ohio Education Service Center Association.
Issue 2 is a referendum on Senate Bill 5, which was passed and signed into law in March. The legislation essentially eliminates collective bargaining for state and local employees and mandates specific contributions to their health and retirement benefits, among other actions.
Later in the day, Hess will be the keynote speaker at a best-practices conference, titled "More for their money: Learning from Ohio school districts that do more for less." That conference, also at the Worthington DoubleTree Hotel, features more than a dozen Ohio school districts identified as the most efficient in providing non-instructional services. That event begins at 10 a.m. and is free and open to the public. Lunch will be served, and registration can be made at http://www.ohioeducationmatters.org
Hess, the director of education policy studies at the American Enterprise Institute, is an educator, political scientist and author who studies a range of K-12 and higher education issues. In addition to his new Education Week blog "Rick Hess Straight Up," he is the author of many influential books on education including Education Unbound, Common Sense School Reform, Revolution at the Margins, and Spinning Wheels. His work can be seen in scholarly and popular outlets ranging from Teacher College Record, Harvard Education Review, Social Science Quarterly, Urban Affairs Review, and Chronicle of Higher Education, to U.S. News & World Report, The Washington Post, and National Review.
Hess also serves as executive editor of Education Next, on the Review Board for the Broad Prize in Urban Education, and on the Boards of Directors of the National Association of Charter School Authorizers and the American Board for the Certification of Teaching Excellence.
A former high school social studies teacher, he has taught at the University of Virginia, the University of Pennsylvania, Georgetown University, Rice University, and Harvard University. He holds an M.A. and Ph.D. in Government from Harvard University as well as an M.Ed. in Teaching and Curriculum.
Eskelsen, the vice president of the National Education Association, is a former elementary teacher from Utah who was named Utah Teacher of the Year and is now one of the highest-ranking labor leaders in the country.
President Obama recently appointed Eskelsen to the White House Initiative on Educational Excellence for Hispanics, whose goal is to expand education opportunities and improve education outcomes for Hispanic students. She is one of 30 leaders from the education, labor, philanthropic, and nonprofit sectors to serve on this national commission.
She began her career in education as a lunch worker in a school cafeteria. She became a kindergarten aide and was encouraged by the teacher to go to college and become a teacher herself. She worked her way through the University of Utah on scholarships, student loans, and as a starving folk singer, graduating magna cum laude in elementary education and later earning her master's degree in instructional technology.
Lily writes a blog, "Lily's Blackboard," covering the latest education issues. Her advice has been published in Parenting magazine, and she serves on the advisory board for Parenting's Mom Congress. She has been featured on MSNBC and CNN en Espanol. And she has been the invited keynote speaker for hundreds of education events in virtually every state, earning her recognition by Education World in their "Best Conference Speakers" edition.
A prominent Hispanic educator, Lily was a finalist for Hispanic Business Magazine's 2009 Woman of the Year – she was honored for her "unwavering dedication to the teaching profession and commitment to improving the lives of all children."
Ohio Education Matters, a subsidiary of KnowledgeWorks Foundation, is a statewide, public policy research organization that focuses on connecting the dots between great innovations and those in the community who can make change. As a non-partisan entity, Ohio Education Matters acts as a catalyst of education transformation by conducting research, advocacy, engagement and policy development that inspires others to make the system changes needed today to prepare Ohio's children for the future.
KnowledgeWorks is bringing the future of learning to America's high schools and creating widespread, lasting change in the communities and states we serve. Our portfolio of high school approaches includes New Tech Network high schools, EdWorks high school redesign, Science, Technology, Engineering and Math (STEM) and Early College High Schools. Our Strive is catalyzing a national movement focused on the success of every child from cradle to career. Building on the principles of collective impact, Strive is helping communities create the civic infrastructure to unite stakeholders around shared goals, measures and results in education, and organizing a national network of cradle to career communities.
# # #