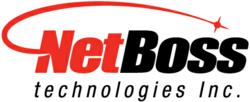 By combining Sidonis core technology and expertise with NTI's patented modeling software, we have created the most advanced service assurance and automated topology-based service analysis offering available to carriers today. said Jim Odom, CEO NTI
Sebastian, FL (PRWEB) November 07, 2011
NetBoss Technologies, Inc., an leading supplier of network management software and service assurance solutions used to improve service quality and reduce operations costs in hundreds of networks servicing more than 300M subscribers worldwide, today announced the acquisition of Sidonis LTD, an emerging leader in service assurance. Sidonis technologies include the industries most advanced software applications for determining both the impact on services and the root cause of failures in large, complex networks spanning multiple technology domains.
"By combining Sidonis core technology and expertise with NTI's patented modeling software, we have created the most advanced service assurance and automated topology-based service analysis offering available to carriers today.," said Jim Odom, President and CEO of NetBoss Technologies. "This acquisition not only creates the most advanced carrier grade Service Assurance solution it also launches a new office expanding our presence in Europe." Dr. Martin Hobbs the force behind StateWise along with his Sidonis Colleagues will join NTI and anchor the new UK office. Dr. Hobbs will become the CTO for NetBoss Technologies.
"The synergies with NetBoss XT provides the opportunity to expand StateWise® functionality to the next level of automation that provides exceptional value added to almost any carrier grade network including Telecom, IP, Mobile RAN & WiMax, HFC, FTTP and Utility Smart Grid networks" added Dr. Martin Hobbs Sidonis CTO.
About NetBoss Technologies, Inc.
NetBoss Technologies provides advanced network management and service assurance solutions that significantly reduce our customers' network operations and maintenance costs while improving the quality of services they deliver to their end-users. The company has hundreds of installations worldwide addressing an array of industry segments including: telecom, utilities, broadcast, transportation, government & public safety, and defense. NetBoss Technologies is an active TeleManagement Forum member, and supports open standards-based solutions and practices. Visit us at http://www.netboss.com.
About Sidonis, LTD
Established in 2006, Sidonis develops software with the potential to save millions in service level agreement penalties or lost revenues, by helping service providers identify the root cause and impact on services of network faults. By combining service and network modeling techniques with an advanced rules engine, Sidonis provides flexible and cost-effective solutions that can operate alongside traditional service or network management systems. The company has customers in the UK, North America, South America, Europe and the Middle East. Visit us on the web at http://www.sidonis.com.
# # #