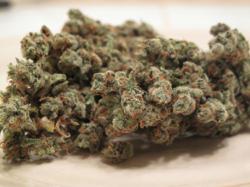 Los Angeles, CA (PRWEB) November 08, 2011
Ever since Proposition 215, Medical Marijuana use has been rapidly expanding throughout all parts of California. Under the law, legal marijuana "dispensaries" can offer a wide range of cannabis products to patients with Medical Marijuana "Green Cards." Patients obtain these green cards by having a prescription from their doctor. Medical Marijuana has been proven effective in treating conditions such as Cancer, HIV and Glaucoma.
How Budsavers.com Works
BudSavers.com, a new "social coupon" website, allows customers to enter their email address and receive updates on the latest specials and discounts from a wide variety of dispensaries. The idea is simple: customers sign up to receive notifications, and then they share the latest deal with their friends via social media websites like Facebook or Twitter. Finally, customers print out a unique coupon for use at participating dispensaries and enjoy deep discounts on their purchases.
Like many medicines, Medical Marijuana costs can add up quickly. With BudSavers, Medical Marijuana patients can save anywhere from 50%-90% off each purchase. At the same time, BudSavers allows small dispensaries in LA to compete with other larger and more established businesses. If a dispensary needs more business, owners can simply post a coupon to BudSavers and watch as fresh customers will flock to their front door.
Additionally, for every coupon voucher purchased from BudSavers.com, $1 is donated to one of four charities. In this way customers get discounted medicine, dispensaries get their name on the map and the community benefits through charitable contributions.
Kushism – A Success Story
Kushism is one Medical Marijuana dispensary that has benefitted greatly from their BudSavers.com partnership. Offering a wide variety of cannabis products, Kushism hopes to allow patients "Healing Through Freedom and Self-Expression." Kushism offers patients the option to choose from many different types of Marijuana strains, ranging from the most common Indica and Sativa strains to Hybrids, OG Kush, Concentrates, Hash and Edibles.
After learning about BudSavers.com, Kushism owners decided to test out the new service. Kushism created several advertisements offering "Top Shelf" medical marijuana for 70% off. Instead of spending $150 on medicine, patients could spend $59 and get the same amount. By offering such a substantial discount, Kushism experienced an overwhelming response from the community and became one of BudSavers.com's first success stories.
BudSavers.com is a daily deal site serving the Medical Marijuana industry, offering deals to patients of up to 50-90% off their medical marijuana purchases. If you sign up now, at http://www.budsavers.com, you will receive a daily deal from your area's participating dispensaries. BudSavers.com goes out and makes these deals with the dispensaries to give patients the very best offers on medical marijuana.
###