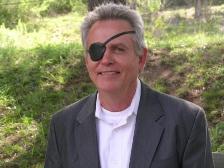 Having Chris join our team is really an affirmation of the great work this organization is doing in the battle against addiction" Ben Levenson, CEO
South Padre Island, Texas (PRWEB) November 02, 2011
Origins Recovery Centers, a nationally-recognized inpatient addiction and co-occurring disorder treatment facility, is pleased to announce that renowned and internationally-sought recovery speaker, Mr. Chris Raymer, has joined its family of addiction professionals. Chris will work within the Alumni Services Department, maintaining outcome statistics on Alumni, speaking at Alumni groups around the country and helping support Origins' patients who will soon or have recently discharged from care to stay anchored in the 12-Step lifestyle.
"Many addicts and alcoholics in early sobriety, especially those who relapse chronically, are very good at adopting 12-Step principles while they are still in a controlled, recovery-based setting. But when they leave treatment, they often slip right back into their prior way of being, almost as if they don't realize they can live the same life of freedom outside of treatment. My job with Origins is to help our patients see that not only can they take the recovery lifestyle with them when they leave, but that they actually have to if they are going to be free from addiction and enjoy the fruits of long-term sobriety," said Chris when speaking of the nature of his new role with Origins.
The Origins campus on South Padre Island is literally abuzz with excitement after the announcement was made early last week. "I've known and respected Chris for many years – we really couldn't be happier that he is joining our Alumni Department," said Ben Levenson, CEO of Origins. "Chris has truly dedicated his life to helping those who suffer. He has had a profound impact on my own personal recovery, as well as that of many of our staff members – having him join our team is really an affirmation of the great work this organization is doing in the battle against addiction."
Rich Whitman, President and Executive Director of Origins, is similarly enthused: "Most anyone who actively participates within the 12-step community has heard Chris speak. He is incredibly passionate about the freedom recovery offers – we are thrilled to bring his passion directly to our patients in an intimate setting."
Chris joins the Origins system after an extraordinary seventeen year tenure as Recovery Services Director for La Hacienda Treatment Center in Hunt, Texas. In the interim, during 2010, he served as the President of Mark Houston Recovery Center. Chris serves on the Board of Directors for the Outpost Recovery Club, which is a non-profit meeting facility for addicts and alcoholics in Ingram, Texas. Best known for his impassioned lectures which he conducts throughout the world on a variety of recovery related topics, Chris possesses an exceptional command of Alcoholics Anonymous' Big Book and has an exceptional approach to relating it to the addict and alcoholic in early sobriety. Chris is a recovered alcoholic and addict and is just a few months shy of 24 years of sobriety. He credits the miraculous nature of 12-step recovery for the many successes and blessings he has enjoyed within his life.
About Origins Recovery Centers:
Origins provides a comprehensive continuum of individualized alcohol and drug addiction treatment programs and recovery support services for adults, including those with co-occurring disorders. Origins' treatment approach unites effective addiction medicine and evidence-based clinical strategies with a profound immersion in the timeless 12-Step experience. Learn more out Origins' Texas drug rehab by visiting its website at http://www.originsrecovery.com or contacting admissions at (866) U-GET-WELL.
###