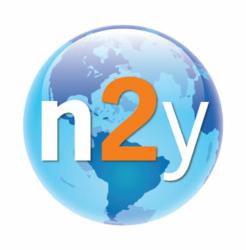 Huron, Oh (PRWEB) November 03, 2011
N2Y, Inc. announces the hiring of Darlene Brodbeck as their new Director of Training. Darlene has spent the last eight years working as an AT Specialist providing AT support and services for students with severe disabilities throughout Connecticut. Previously, she taught for 17 years working in a variety of special education settings with varied populations including full inclusion settings to self-contained programs. In addition, she has taught graduate classes at Southern Connecticut State University within their adaptive technology program. Darlene has enjoyed presenting at national conferences including ATIA and Closing the Gap and has authored the AT Profile and co-authored iClick for Clicker 5. Darlene received her bachelor's degree in elementary education from the University of Wisconsin Stevens Point and her master's degree in special education from the University of Northern Colorado. She also earned two sixth year degrees from Southern Connecticut State University in consultation and collaboration as well as adaptive technology. In June 2010, she received a 092 certification in education administration from Sacred Heart University in Fairfield, CT. Darlene's extensive experience and dedication in the special education market will be greatly beneficial as she builds out the extensive N2Y training program.
N2Y, Inc.® is a family-run, online education publishing company started by Jacquie Clark, a speech-language pathologist with over 30 years' experience in and out of the classroom. N2Y, Inc.® has grown to include a weekly newspaper, online curriculum and dynamic symbol set. The New-2-You current events newspaper utilizes concise, symbol-supported text to deliver current events news to a population previously denied this information. The Unique Learning System curriculum is the only comprehensive web-based and standards-based curriculum specifically designed for special learners. SymbolStix ONLINE, the newest and most dynamic symbol set ever developed has become the industry standard in symbol based communication. The set is used exclusively throughout the News-2-You newspaper, Unique curriculum, as well as many third party software applications distributed globally.
The N2Y, Inc.® products are all available on the Web, allowing thousands of global subscribers easy access to all the published content and materials. For additional information, please visit us on the Web at http://www.n2y.com We can also be reached by e-mail at info(at)n2y(dot)com or please contact customer service at (800) 697-6575.
###