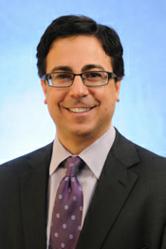 The defendant's legal team...decided to cut their losses by settling and not risk an even higher verdict from the jury.
NEW YORK, N.Y. (PRWEB) November 10, 2011
A sizable settlement has been paid to the widow of a Montvale, N.J., man who died from peritoneal mesothelioma cancer (docket L-4883-09 AS, Middlesex County, New Jersey Superior Court), the personal injury law firm Weitz & Luxenberg P.C. announced.
The settlement – reached midway through trial – was negotiated by Weitz & Luxenberg's Cherry Hill, N.J., mesothelioma attorneys on behalf of the widow, Robin Veraldo.
The amount of the settlement was not disclosed, but the New York-based law firm described it as "substantial."
Veraldo sued as executrix of the estate of her late husband, Randy Veraldo. He was 52 when he died in 2009, seven months after being diagnosed with peritoneal mesothelioma cancer, court records show.
According to those documents, Randy Veraldo was a parts handler at a Teterboro, N.J., warehouse from 1978-85. The job required him to unpack clutch plates delivered on a near-daily basis from various suppliers. The clutch plates were said to contain asbestos, a mineral once widely used in the U.S. as a cheap insulating material until it was found to cause mesothelioma cancer.
********************
Founded in 1986 by attorneys Perry Weitz and Arthur Luxenberg, Weitz & Luxenberg, P.C., today ranks among the nation's leading law firms. Weitz & Luxenberg's numerous litigation areas include: mesothelioma, defective medicine and devices, environmental pollutants, accidents, personal injury, and medical malpractice. Victims of accidents are invited to rely on Weitz & Luxenberg's more than 20 years of handling such cases – begin by contacting the firm's Client Relations department at 1-800-476-6070 or at clientrelations@weitzlux.com and ask for a free legal consultation. More information: http://www.weitzlux.com
###