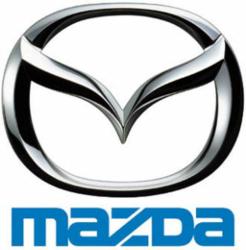 San Antonio, Texas (PRWEB) November 04, 2011
North Park Mazda, a premier Mazda dealership in San Antonio, TX, looks forward to learning more about the MX-5 Miata Spyder's new features. The concept vehicle was revealed at this year's Specialty Equipment Market Association (SEMA) Show leaving attendees and Mazda enthusiasts excited to get behind the wheel.
Without sacrificing Mazda's "Zoom-Zoom" performance capabilities, the Spyder is also an environmentally conscious vehicle. The sleek re-imagined roadster is a compact ride that doesn't compromise space and comfort. The vehicle is equipped with the dependable MZR 2.0-liter engine and powered by BP's isobutanol, the biofuel the helps to create minimal environmental impact.
Produced from agricultural feedstock, isobutanol increases vehicle fuel economy without compromising vehicle performance. The biofuel is so compatible with the vehicle's existing technology and infrastructure that it doesn't require modifications in blending facilities. The Mazda press release explains that Mazda's current mantra is "Sustainable Zoom-Zoom."
The fuel-efficient Spyder is also equipped with a lightweight lithium-ion racing battery made by Braille Battery. Constructed from non-hazardous materials, the lead-free battery system is compliant with the Restriction of Hazardous Substances (RoHS) guidelines. High charge retention gives the battery a longer life span than that of average batteries. The vehicle's performance features are complete with a Racing Beat header, intake and exhaust muffler, MAZDASPEED coil over kit and Brembo brakes.
Although there is speculation as to whether or not the vehicle is production-ready, critics suggest that some of the Spyder's features will be adopted and integrated into future Mazda vehicles.
North Park Mazda offers new and used cars in San Antonio, TX. The dealership's extensive Mazda inventory is available online as well as on-site.
###