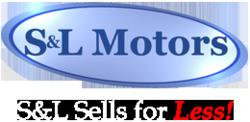 Green Bay, WI (PRWEB) November 14, 2011
S&L Motors- one of the leading Chrysler dealerships in Green Bay, WI would like to announce that Consumers Digest recently released their annual automotive "Best Buys," Chrysler Group was happy to find out the good news, eight of their automobiles were given the title. This doubled the amount of "Best Buys" Chrysler Group models received last year. To many, Chrysler Group doubling their "Best Buys" total is no surprise. Over the past year, or so, Chrysler Group has introduced 16 brand-new or completely revamped models and have won several awards.
The Chrysler Group vehicles that received Consumers Digest automotive "Best Buys" for the 2012 model year are listed below:
-Chrysler: 300, Town & Country
-Jeep®: Grand Cherokee
-Dodge: Durango, Grand Caravan, Challenger
-Ram: 1500
-Fiat: 500
The Consumers Digest automotive "Best Buys" issue is an annual publication in which editors judge vehicles. Vehicles are judged based on several aspects including; ergonomics, fit and finish, utility, acceleration, fuel economy and many other aspects. They also take into consideration the cost of ownership variables such as resale value, warranty, maintenance fees and yearly operating expenses.
S&L Motors is a Chrysler dealer in Green Bay, Wisconsin. They offer Chrysler, Dodge, Jeep and Ram vehicles on their lot as well as a lot of used vehicles. They also have a service center attached to their location.
###