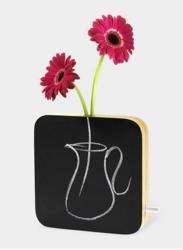 Winston-Salem, NC (PRWEB) November 02, 2011
Marcy mimickers, genuine Juliana look-a-likes and Evelyn imitators take note. The crazy ladies from Dig.Drop.Done™ are at it again. Three over-the-top characters — a supermom, a fashionista and an empty nester — are inviting women across North America to join them in a comical contest that pokes fun at their larger-than-life personalities.
Sponsored by Dig.Drop.Done, the three-year campaign that introduces women to the simplicity of planting flower bulbs, the look-a-like contest runs through November 17. The Grand Prize winner will receive a half-day for two at a local spa, while three finalists will each receive a modern, whimsical vase to display their latest gardening triumphs.
To enter, "Like" the Dig.Drop.Done Facebook page, and upload a picture of yourself dressed as Juliana, Marcy or Evelyn. Facebook fans will select three finalists, announced on November 18. The grand prize winner — chosen by Evelyn, Juliana and Marcy — will be announced November 24.
About Dig.Drop.Done
Dig.Drop.Done™ is a three-year, North American educational campaign to introduce flowering bulbs to a new generation of potential gardeners and demystify the bulb-growing process. Through a website, digital and print advertising, social media and public relations, the campaign will show women just how simple, beautiful and rewarding flowering bulbs can be.
Dig.Drop.Done is sponsored by the Dig.Drop.Done Foundation (members of Holland's Royal trade association for nursery stock and flower bulbs), the International Flower Bulb Centre and Scheepvaart Commissie (Dutch export reserve fund). For more information, visit http://www.DigDropDone.com.
# # #