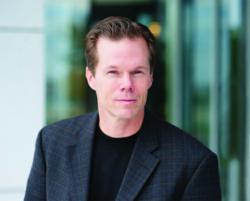 I'm pleased and honored to continue to lead the industry's best product team, and now to lead our expansion efforts around the world.
DENVER, Colorado (PRWEB) November 03, 2011
IQNavigator Inc., the leading services procurement solution provider for the Global 2000, today announced that John F. Martin, chief operating officer, has been promoted to Chief Executive Officer of Emerging Markets. In this new role, Martin will be responsible for both international expansions and product expansions, overseeing the international and marketing organizations for IQNavigator. Martin will also retain his current role of Chief Technology Officer, overseeing product strategy, product development, technology operations and product support.
"In his nine years at IQNavigator, John has delivered the best product in the services procurement market and has been a key driver of IQNavigator's growth and success," said Lou Andreozzi, president and CEO of IQNavigator. "As we continue to expand the definition of services procurement solutions, John will lead the efforts for our increasing investments in international and product growth, including acquisitions."
Named the Top Technology Company in Colorado in September 2011, IQNavigator has also consistently been recognized for its technology leadership. In late 2010, IQNavigator was the highest-rated services procurement software, as determined by a leading industry analyst firm, for current functionality and strategy in both temporary-labor and project/statement-of-work processing, in the most in-depth feature review in the industry. Focused on large global enterprises, and with the most multi-national programs of any services procurement provider, IQNavigator is growing quickly in its international operations.
"I'm pleased and honored to continue to lead the industry's best product team, and now to lead our expansion efforts around the world," said John F. Martin, CEO of emerging markets and CTO for IQNavigator. "As we look to build and acquire new components to our solution with our market-leading product investment, we will continue to extend our lead as the best services procurement solution for global enterprises."
About IQNavigator
IQNavigator software and managed services provide companies with powerful insight into and control over the way they source services and utilize their extensive non-employee workforce. For more than a decade, IQNavigator has been the leader in providing technology solutions for managing companies' contingent labor and other services around the globe, including project-based consultants, contractors and other temporary workers. Clients use IQNavigator's vendor management system (VMS) software to more intelligently manage billions of dollars in extended workforce and services procurement spend every year, resulting in dramatically lower costs, mitigation of legal and financial risks and more strategic use of non-employee labor to achieve key business objectives. For more information about IQNavigator and how its industry-leading offerings such as IQNtelligence are helping many of the world's most respected companies, visit http://www.IQNavigator.com.
Media Contact:
Stephanie Burnham
VP, Marketing
sburnham(at)iqnavigator(dot)com
303-714-9213
###