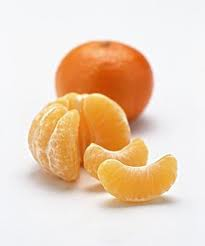 Mandarin Orange @ Pomology.org
(PRWEB) November 04, 2011
The Pomology Crops Magazine Pomology.org has newly included the category Mandarin to its collection of crops. This section comprises resources to one of the most important citrus fruit crops. Pomology is the science and technology of cultivating and producing fruits and within this discipline, Pomology.org provides a wide range of resources related to temperate, subtropical and tropical fruits.
With smaller fruits than most oranges, the rind of mandarins (Citrus reticulata) such as clementines (Citrus clementina) and satsumas is thinner and peels off more easily. Fruits separate easily into seven to fourteen fat-juicy segments. Mandarins are usually sweeter and lack the seeds of tangerines. Recommended publications covering Mandarins in Pomology.org's collection of fruit crops include a page on "Mandarins and their hybrids" in the Citrus Variety Collection of the University of California's College of Natural and Agricultural Sciences. This website presents source, origin and observations of a large number of Citrus varieties including mandarins. The Department of Horticultural Sciences of Texas A&M University presents Satsuma Mandarin as a "Texas Superstar Plant" that performs well for Texas consumers. Combining knowledge from biochemistry, physiology, molecular biology, genetics and ecology, Purdue University's College of Agriculture publishes a website on Horticulture and Landscape Architecture where visitors can find a comprehensive page on mandarins which includes description, origin and distribution, climate, varieties, quality, storage, and food and other uses of Mandarin Orange. The British Society for Plant Pathology (BSPP) publishes three scientific journals including "Plant Pathology", "Molecular Plant Pathology" and "New Disease Reports". One of BSPP's publications deals with a "First record of a Hop stunt viroid variant on Nagpur mandarin and Mosambi sweet orange trees on rough lemon and Rangpur lime rootstocks".
Pomology.org was launched in 1996 and has emerged as a comprehensive aggregator of websites and science references in the applied life science pomology. The site is now under new management and has just been republished.
Users who wish to submit their own or their company's website for inclusion in Pomology.org are welcome to submit their listing through the site. Furthermore, the site maintains a number of RSS feeds which enable users to subscribe to their most favorite topics within the site. One of these feeds is the "Most Shared Pomology Content" RSS feed. For better public exposure Pomology.org also maintains the Twitter account @Pomology_.
###