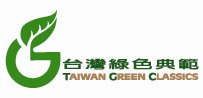 (PRWEB) November 05, 2011
*Eco-friendly Paint and LED Lights – a Joint Pledge to Save Energy and Reduce Carbon Emissions
Typically memoranda are signed in front of a lit backdrop, but the Green Trade Project Office, MOEA, worked with green product manufacturers to design a different ceremony. VIPs will use eco-friendly paint to sign LED lights and then join a lighting ceremony. Participants include Vice President Vincent Siew, Economics Minister Shih Yen-shiang, Environmental Minister Stephen Shen (to be confirmed), Taiwan External Trade Development Council chairman Wang Chih-kang, Bureau of Foreign Trade (MOEA) director Bill Cho, Water Resources Agency (MOEA) director Yang Wei-fu, Green Trade Project Office (MOEA) chief Chen Tain-jy, Taipei Deputy Mayor Chen Hsiung-wen, Tainan Mayor William Lai, Kaohsiung Economic Development Bureau chief Lan Chien-chang, Expo Union Corporation president Kitty Wong, Advantech Co. president Chaney Ho, popular actress and model Sonia Sui, entertainer Tony Yang, and Golden Bell Award winning director Hsu Jhao-jen. A total of 25 people will "plant" green LED light seeds to represent Taiwan's efforts to help illuminate the world through energy efficiency. People's strength will be gathered to build a green future together.
*Aggregating Industrial Innovations to Show the Soft Strength of Green Principles
During the Taiwan International Green Industry Show, a simulated environment featuring food, clothing, housing and transportation is also on display at the Taiwan Green Trade Pavilion. This exhibit gives visitors a chance to experience what it is like to be surrounded by green products. A series of promotional activities and product explanation meetings will also help visitors understand that green products not only benefit the environment but also provide a feeling of safety while stimulating cultural and innovative industries. Another special event to take place on Oct. 29 will involve providing eco-friendly paint and space for youths to make their own creations. A special area with a capacity of 32 people will also be set aside so youths can explain their creations and express their feelings about using eco-friendly paint and environmentally friendly materials. Artists meanwhile will use eco-friendly paint, flowers and environmentally friendly materials to make collages that will be displayed for the first time at the pavilion. Improving green industry entails raising the quality of environmental protection and energy saving measures conducted by local industry while enhancing the competitiveness and development of green products. This will stimulate greater value in the cultural and creative industries. People are welcome to visit the pavilion and create artwork with artists and youths. For more information related to the Taiwan Green Trade Pavilion, please visit http://www.green-trade.org.tw.
Modern global green trade is moving beyond only providing products and services with eco-friendly characteristics to finding ways to bring environmentally friendly meanings and ideas to the trading process. This will benefit both society and the economy. This year the Green Trade Project Office, which was established by the Bureau of Foreign Trade under the Ministry of Economic Affairs (MOEA), is holding the inaugural Taiwan Green Classics Awards. Today (26th) at the zone C assembly stage of Exhibition Hall 1 in the Taipei World Trade Center, Vice President Vincent Siew will present awards to local enterprises that have distinguished themselves for providing excellent eco products and services. Also, organizers have arranged for these enterprises to attend the Eco-Products 2011 exhibition in Japan at the end of December, free of charge. This will provide an excellent opportunity to promote Taiwan's eco products and increase willingness and demand among potential buyers.
To bring attention to Taiwan's green product output and encourage enterprises and consumers to place greater value on green trade ideas, the Green Trade Project Office, MOEA, established the Taiwan Green Classics Awards. Award criteria were divided into four areas, including green value of products and services, the green supply chain, innovative technology and green marketing, and corporate responsibility. Nominees that passed qualification then had to go through preliminary and final judging stages. Following this rigorous, two-and-a-half month evaluation period, the list of winners will formally be revealed today (26th). In this year's awards, 20 top local enterprises will be honored, with 36 items named as a "Green Classics Product." Each can serve as a model for the eco-friendly efforts of Taiwanese enterprises.
The 2011 1st Taiwan Green Classics Awards Ceremony will take place today (26th) at the zone C assembly stage of Exhibition Hall 1 in the Taipei World Trade Center. The ceremony will honor local enterprises that provide premium green products and thoughtful green services. It will not only strengthen recognition and value that enterprises and consumers place on these trends but also present Taiwanese firms with trade opportunities for their green products and services. This will help promote Taiwan as being a country focused on green trade while showing the value of its green output. All products and services that win a Taiwan Green Classics Award can use the Taiwan Green Classics Symbol conferred by the MOEA for marketing both here and abroad. In addition, they can join international promotional activities for the green trade promotion project. As the world focuses on green issues, these awards give Taiwan a chance to present its green capabilities, enhancing its eco-friendly image while letting it take advantage of opportunities in this rapidly growing field.
Green Classics Award winners will be displayed at the Taipei World Trade Center from Oct. 26 to 29, in zones B and C on the first floor of Exhibition Hall 1. Everyone is welcome to visit.
###