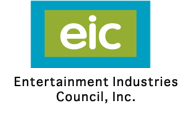 If people are going to tell these stories, they have to have access to the truth.
Washington, DC (PRWEB) November 03, 2011
The Entertainment Industries Council, Inc. (EIC), in collaboration with U.S. Department of Veteran Affairs recently conducted the Picture This: Veteran Mental Health Challenges forum, hosted by the National Association of Broadcasters.
The forum was designed to develop the best reference materials and resources and encourage the industry to produce and accurately represent how Veterans deal with mental health challenges, while at the same time mitigating the inaccurate stereotype that all Veterans struggle with mental health problems. T.D. Mitchell, Writers Guild of America west, Inc. representative and former writer for Army Wives stated, "We want people who are as invested as we are at getting it right in the media." Local stakeholders representing Veteran-based interest groups, support groups and aid agencies had the message; the entertainment media panelists representing the writers, producers, directors and screen actors guilds were the messengers. "The more we know about an issue, the better we'll be able to present it to the public," said America's Most Wanted Producer and Producers Guild of America emissary Steve Katz. This collaboration was one of the most productive ways to drive increased attention and focus to the issues Veterans with mental health challenges face and inspire stories that may lead to social change. As Director's Guild of America delegate and actor/director Carl Weathers put it, "We very often label them by what they do or what issue they seem to have. He is an alcoholic. He is mentally disturbed. She is troubled. But they start off being a human being."
Former Senator Gordon Smith, who now serves as President of the National Association of Broadcasters, highlighted this discussion by sharing a very personal story of loss, with the hope that together, broadcasters, guild members, entertainers, creative community members, Veterans and caregivers can all work to change the landscape and thought process to better serve those who have served our country.
The vibrant discussion of how Veterans are portrayed in the entertainment industry and how we, both as Americans and as members of the creative community, can come together to better the image of Veterans, encourage mental health support and help those who have made unimaginable sacrifices, will be compiled into a publication set for national release. Additionally, an entertainment briefing will be held in Los Angeles in early 2012 to further this movement. Actor and Screen Actors Guild representative D.W. Moffett stated, "If people are going to tell these stories, they have to have access to the truth," which is exactly what Picture This: Veteran Mental Health Challenges intends to do with the help of the creative community.
About Entertainment Industries Council (EIC)
A non-profit organization, EIC was founded in 1983 by leaders of the entertainment industry to bring the power of the industry to bear on health and social issues. The organization is considered one of the premiere success stories in entertainment education and information resources for entertainment creators, through innovative and time-proven services and methods of "encouraging the art of making a difference" from within the industry.
EIC addresses health issues such as drug, alcohol, and tobacco use and addiction; firearm safety and injury prevention; sun safety and skin cancer prevention; human trafficking; terrorism and homeland security; mental health and mental illness, including bipolar disorder, depression and suicide; diabetes; seat belt use and traffic safety; and HIV/AIDS prevention. For more information, please visit http://www.eiconline.org.
Media Contact
Larry Deutchman 818-840-2016, ldeutch(at)eiconline(dot)org
Skylar Zwick 703-481-1414, szwick(at)eiconline(dot)org
# # #