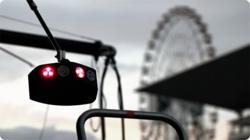 MIG BANK would like to extend their thanks and congratulations to all those taking part in this year's race
Neuchatel, Switzerland (PRWEB) November 03, 2011
Forex Broker MIG BANK announces The MIG Trading Grand Prix 2011 has now officially ended! After 30 days of exciting and tense trading action, the results have now been compiled and verified by the team at MIG BANK.
The grid lineup for this year's championship hosted a number of very strong competitors from all corners of the globe. Before the race even got underway, it was clear this year's competition was going to be a thriller to the very end!
As the season progressed, a clear leader emerged and managed to maintain his strong and confident trading style to take his $100,000 trading deposit to a record breaking $30,140,000, in just 30 days!
With this winning result now verified, MIG BANK is pleased to announce that Mr Abdel Rauoof of Jordan will receive the MIG BANK star prize of an all-expenses paid trip to the Abu Dhabi Grand Prix!
Mr Abdel Rauoff will be watching Michael Schumacher and Nico Rosberg with the Mercedes GP Petronas team from the comfort of the paddock club – with a full gourmet meal, champagne bar and entertainment provided throughout the two day event.
In second place, Mr Ivan from Russia, traded his demo account to an equally impressive $4.2 million with consistent trading and will receive a signed, hand-made replica of the Mercedes GP Petronas Formula One car.
Third place went to Mr Farid, also from Russia, for building his account to over $2 million. Mr Farid will receive a signed Michael Schumacher helmet for finishing the race in third position.
As for the top 10 traders of the competition, they will be receiving official MIG-Mercedes GP Petronas caps.
MIG BANK would like to extend their thanks and congratulations to all those taking part in this year's race, and look forward to seeing you all at next year's trading championship!
###