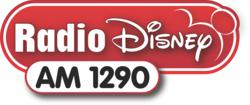 Leesburg, VA (PRWEB) November 04, 2011
Lansdowne Resort, a AAA, 4-Diamond property, is Washington DC's only true resort destination. Located 30 minutes from Washington, DC and seven miles from Dulles International Airport, the resort is proud to partner with AM 1290 Radio Disney, part of the #1 radio network for kids, tweens and families, to provide guests of all ages an unforgettable, fun-filled weekend for the entire family on November 18-20, 2011. The Radio Disney Family Fun overnight package is a unique family experience that's right in your backyard powered by the Radio Disney Road Crew who will bring a non-stop party filled with music, games and prizes for the entire family. Events include a Jump Start Dance Party, a Radio Disney 15th Birthday Flashback Party and PJ Party. This one night, November 19th package starts at $199 (plus $20 resort fee) for a family of four, and can be upgraded with a variety of options.
The November 19th Radio Disney Family Fun package includes:

Deluxe accommodations with two double beds for November 19 (additional nights can be added for $99/night)
Radio Disney Family Fun Gift bag at check-in
Milk and Cookies amenity
Meet Sharkie, Lansdowne Resort's mascot at check-in
Nov. 19, 10:30 a.m. to 12 Noon: 90-minute "Power Hour" Radio Disney JUMP START event*
Nov. 19, 2 – 4 p.m.: 2-hour Radio Disney's 15th Birthday Flashback Dance party*
Nov. 19, 7:30 – 9:30 p.m.: 2-hour Radio Disney PJ Party – in celebration of the release of "The Muppets" *
High-energy, interactive fun complete with Disney Road Crew*
"The Muppets" background set for photos at the PJ Party*
Complimentary self parking
*Must purchase package to attend Disney events. Not open to the public. Note to Parents: No actual MUPPETS or characters will attend the party. The PJ Party is a celebration of "The Muppets", releasing into theaters this Thanksgiving.
Plus for package guests only, mom and dad may need a break from the activities; all weekend long the resort is offering a $25 savings on any spa services or treatments (not product) and heavily discounted golf at $50/round/person, complimentary use of driving range and putting green, making this package an all-inclusive FAMILY package.
Add an extra night to the package, and check-in on Friday, November 18 for an additional $99 (plus $20 resort fee) and enjoy a free children's movie with snacks in the Amphitheatre, and the resort's indoor pool, hot tub and fitness center, 45-holes of championship golf designed by Greg Norman and Robert Trent Jones, a world-class, full service Spa Minerale, and Kid Friendly dining (children under 6 eat free) in any of our five restaurants. The $99/night (plus resort fee) is also available on Sunday, November 20.
This is a once in a lifetime experience for you and your family and is perfect for a pre-holiday getaway, birthday party or just plain 'weekend with the kids'. The Radio Disney activities are only available to resort guests and are not open to the public. Lansdowne Resort is located in Loudoun County, a short drive from Washington, DC, just minutes from Interstate 495 and Route 66 and 267. Other nearby attractions include Civil War battlefields, plantation homes and gardens, shopping, Smithsonian Air & Space Annex and 30 award-winning wineries.
To learn more about the Radio Disney Family Fun getaway, go to l ansdowneresort.com/familyfun or call 877-512-8400.
###