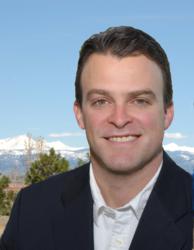 The business environment for managed service providers has changed dramatically in the last few years
Broomfield, CO (PRWEB) November 03, 2011
Kutenda CEO today announced that he will host a free webinar, "The New Rules of Selling Technology Services in 2011," on Tuesday, Nov. 15.
"The business environment for managed service providers has changed dramatically in the last few years," said Kutenda CEO Michael Cooch, host of the upcoming webcast. "But, with change comes opportunity, and this webinar will cover the strategies and principles that MSPs need to thrive in this new environment."
The free webcast on Nov. 15 will feature "informative, actionable content" that businesses need to update and improve their approach to selling, as well as four places to look for qualified leads. Cooch encourages people to register quickly, adding that they will be giving out a free report on the "New Rules" to all registrants prior to the live webcast in order to help them quickly implement these new sales strategies.
Cooch, a former owner of a successful MSP, started Kutenda in 2009 to help his fellow IT service providers improve their marketing efforts. The company has since expanded its service offering to include sales training and periodic educational webinars.
"Economic ups and downs, increased competition, and the growth of the social web have changed how and why clients buy," said Cooch. "We want to make sure our clients and colleagues have the tools to keep pace with this rapidly changing business environment; the ultimate goal is to use these changes to uncover new opportunities."
View Kutenda's recent blog post on the webcast here: http://blog.kutenda.com/2011/11/do-you-know-the-new-rules-of-selling-technology-services/
Visit http://bit.ly/s4eku7 to register or get more information about this event.
For other inquiries, contact a consultant at consultants(at)kutenda(dot)com or call 303-416-4700 x2.
About Kutenda
Kutenda helps IT service providers promote and build their businesses by delivering affordable, innovative marketing campaigns and strategies. Kutenda's unique 'Marketing as a Service' model offers agency-quality campaign development at a price closer to that of simple DIY tools. Learn more at Kutenda.com.
Press Contact
Ginevra Figg, Director of Marketing
gfigg(at)kutenda(dot)com
303-416-4724
###