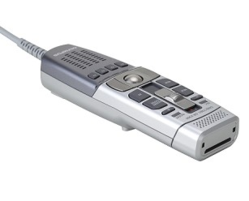 [its] a software package that is easy to manage and use making it ideal for organizations that have a small or single person IT shop
Winkler, Manitoba (PRWEB) November 07, 2011
If anybody understands the phrase "time is of the essence," it's medical professionals. That's why the Dr. C.W. Wiebe Centre is proud to announce their implementation of a centralized dictation system with support from VTEX Voice Solutions Inc.
Ryan Gaudet, President of VTEX, is especially proud of the solution that has been implemented for the DCWW Centre, based on the Winscribe Digital Dictation System: "This New Zealand-based company offers a software package that is easy to manage and use making it ideal for organizations that have a small or single person IT shop."
The implementation of the new software means that the DCWW Centre now can streamline access to audio transcriptions for all of their 27 physicians and four surgeons across their facility. Combined with USB microphones from Olympus Imaging America Inc, recordings can be instantly sent to a central server which makes them easy to access, and ultimately transcribe.
If your organization is interested in a centralized dictation system or voice recognition equipment, contact VTEX Voice Solutions Inc.
###