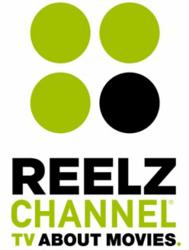 DISH viewers will have the opportunity to watch these movie events just as the moviemakers intended in stunning high definition bringing a truly cinematic experience into their living rooms
Albuquerque, NM (PRWEB) November 04, 2011
REELZCHANNEL – TV About Movies® – today announced that DISH Network customers will see two Emmy Award®-winning television movie events in high definition when "The Kennedys" returns to primetime this Sunday, November 6, 2011 followed by "The Pillars of the Earth" on Sunday, December 4, 2011. REELZ is available in HD on channel 299 in DISH Network's America's Top 120 packages and above.
"We're thrilled REELZ will be in high definition nationwide on DISH Network for two Emmy®-winning miniseries in 'The Kennedys' and 'The Pillars of the Earth'," said Stan E. Hubbard REELZCHANNEL CEO. "DISH viewers will have the opportunity to watch these movie events just as the moviemakers intended in stunning high definition bringing a truly cinematic experience into their living rooms."
DISH Network subscribers will also see all REELZ programming in HD. The network's signature entertainment show Hollywood Dailies is a fast-paced half-hour of movie and celebrity reporting from experts including Sam Rubin, Richard Roeper, Leonard Maltin and John Salley. Also part of the TV About Movies® lineup are REELZ specials which take viewers behind the scenes of movies and entertainment events through in-depth interviews and exclusive access. Throughout November and December, REELZ will air several specials surrounding "The Kennedys" and "The Pillars of the Earth" starting with "The Kennedys: After the Controversy" this Saturday, November 5 at 7pm ET and at 7pm PT.
REELZ also features Maltin on Movies where every week, host Leonard Maltin gives viewers his reviews and recommendations for the latest movies in theaters and at home, the daily countdown show Hollywood's Top Ten where viewers decide the top ten of everything in movies and Game On! with John Salley where host John Salley gets up close and personal with movie stars, athletes, musicians and newsmakers for an edgy and totally unpredictable approach to conversational television. DISH viewers will also get twice-hourly REELZCHANNEL Recommends, highlighting great movies available On Demand, Pay Per View and premium channels.
"The Kennedys" starts on Sunday, November 6, 2011 at 8pm ET and at 8pm PT with the first two episodes airing back to back. The next four episodes air one per night Monday, November 7-10 starting at 8pm ET and at 8pm PT. The two hour conclusion to "The Kennedys" airs Sunday, November 13 at 8pm ET and 8pm PT.
"The Pillars of the Earth" starts on Sunday, December 4, 2011 at 8pm ET and at 8pm PT with the first two episodes airing back to back. The next seven episodes will air one per night starting Tuesday, December 6-12 at 8pm ET and at 8pm PT.
For a full list of REELZ programming with airdates and times, please visit http://www.reelz.com/watch.
About REELZCHANNEL
REELZCHANNEL—TV About Movies® is the only cable and satellite network devoted to delivering entertaining and informative programming that is all about movies, including the celebrities, fashion, music and stories behind the stories. With shows featuring movie and entertainment experts, including Leonard Maltin, Richard Roeper, Sam Rubin and John Salley fans get trusted insight into movies wherever they're playing, whether in theaters or at home.
REELZCHANNEL reaches more than 60 million homes. Find REELZCHANNEL in your area by entering your zip code at http://www.reelz.com/watch. Owned by Hubbard Media Group, REELZCHANNEL is headquartered in Albuquerque, N.M., with an entertainment bureau in Los Angeles.
For more information, please contact the REELZCHANNEL Media Line
877- REELZTV (733-5988) / pr(at)reelz(dot)com
# # #