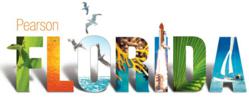 Tallahassee, FL (PRWEB) November 03, 2011
Three Pearson social studies programs now available to help Florida schools "go digital" are winners of 2011 Awards of Excellence from Tech & Learning magazine. Now in its 29th year, this prestigious recognition program honors K-12 technology products that break new ground.
myWorld Geography Digital Path, myWorld History Digital Path and the company's collection of engaging apps to support social studies learning were all recognized in this annual competition, judged by a panel of more than 30 educators from around the country.
"Tech & Learning's readers aren't looking for bells and whistles," said Tech & Learning's Editorial Director Kevin Hogan. "Our readers are looking for rigorous ed-tech products that improve teaching and learning, inspire teachers and students, as well as meet today's assessment and standards requirements."
myWorld Geography and myWorld History allow students to develop a deeper understanding of the world by making personal connections to the people and places about which they are learning, by "taking them there" through virtual travel, storytelling and colorful, intriguing design. The Online Travel Assignment has students explore regions or time periods and complete a game-like assignment based on Essential Questions. Students gather information to complete the assignment by watching video interviews and stories, working through activities, and analyzing and examining maps, data and artifacts. They capture their thoughts and record their observations in the myTracker and send their "assignment" directly to their teachers.
Pearson's growing collection of educational apps now also features flashcard apps for social studies. Students in Florida can "go mobile" while learning, using these apps to create their own flashcards or study with hundreds of ready-made cards. On their iPhone, iPod touch, or iPad, students can learn, review and test themselves anytime, anywhere. For Florida high school students, there are flashcard apps available to support learning United States History, World History, American Government and Economics. For middle schoolers, the apps support the myWorld Geography and myWorld History programs as well as the A History of Our Nation and Civics programs. Elementary school students will find mobile support for learning social studies with Pearson's flashcard apps for myWorld Social Studies: Florida, myWorld Social Studies: Regions and myWorld Social Studies: Building Our Country.
Pearson School CEO Peter Cohen said, "Our social studies programs were developed with a keen focus on helping Florida students understand core democratic values and the responsibilities that come with those values. It's critical to provide students, even at the youngest ages, with the knowledge to understand their civic role and to spark their curiosity to challenge the status quo and become active participants in their communities."
He added, "As Florida sets its sights on the ambitious goal of implementing a fully digital curriculum by 2014, Pearson stands prepared to partner with educators by providing schools high quality, standards-based digital social studies programs designed to help ensure that all students graduate prepared for college and careers as citizen scholars."
Pearson's digital social studies products will be among the winning products featured in the December 2011 issue of Tech & Learning magazine. For more information about Pearson's social studies programs for Florida, visit http://www.pearsonschool.com/flss.
About Pearson and Florida
Pearson (NYSE:PSO) has been providing learning materials to Florida schools for more than 100 years. As the world's leading education and technology company, you may know us as Scott Foresman, Prentice Hall, Longman, SuccessMaker, NovaNET, PowerSchool, SuccessNet, and so many more - names in the world of education that are recognized and respected across the state and the globe. We provide education and testing materials from birth through professional learning as well as the complex management systems that maintain student information data for thousands of schools. Our Pearson people are living and working in every school district across the state, and visiting teachers, principals and curriculum directors every single day. In fact, most teachers in Florida have learned their profession by studying with Pearson's Merrill or Allyn & Bacon textbooks, and many have benefited from our professional development programs.
We are your education partners today, tomorrow and for the future and will continue to invest in the very best instructional materials, teacher education, technology advancements, and services to help you and your students achieve success for generations to come. Like Florida's educators, we are stable, resilient and unwavering in our commitment to our children. The challenges of today's economy will not deter us from our mission to create innovative educational solutions customized to align with Florida's standards for 21st century learning. For more information, visit http://www.pearsonschool.com/flss
or http://www.pearsonschool.com.
For more information:
Kate Miller, kate(dot)miller(at)pearson(dot)com - 800.745.8489
###