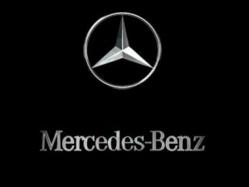 San Antonio, Texas (PRWEB) November 05, 2011
Mercedes-Benz of San Antonio- one of the leading Mercedes-Benz dealerships in San Antonio would like to announce that Mercedes-Benz USA recently reported that their October sales figures came in at a grand total of 24,449 total vehicles. This figure boasts a 28% increase versus October of last year, where 19,076 total vehicles were sold. This year's numbers mark MBUSA's highest October volume on record. Up to this point in 2011 MBUSA has reported that 206,632 vehicles have been sold, which is a 12% increase over the same period last year.
The vehicles that posted the largest volume for October were the C-Class and E-Class, respectively. The brand-new 2012 C-Class, which is known as the gateway to the MB brand for first-time MB buyers, paved the way with October sales at 7,084 total units, up almost 90% versus last October. The E-Class, which is currently in its 9th generation, came in behind the C-Class with October sales of 4,516 units. The model that showed the largest percentage increase was the 2012 CLS-Class, which posted a 192% increase for the month versus October 2010.
Mercedes-Benz Sprinter van continues to tear up sales. The Sprinter posted an increase of 105% ,for October, with a total of 1,485 Sprinters sold, up
Mercedes-Benz of San Antonio, a Mercedes-Benz dealer in San Antonio, offers both new and used cars on their lot. They also have a service center at their location.
###