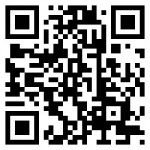 This new laser marking software allows Potomac to laser etch QR codes directly onto products of almost any material.
Lanham, MD (PRWEB) November 04, 2011
QRDevices, LLC has entered into an agreement with laser micromachining company Potomac Photonics for the laser marking of QR Code [Quick Response Code] products and services.
QRDevices will assist with marketing and sales of Potomac QR Code contract services for companies in the medical device, sensor, MEMS, electronics, industrial, consumer product and advertising specialties markets.
Potomac's laser coding and marking systems can mark virtually any material including anodized metals, stainless steel, copper, plastics, glass, and even diamond. The laser marks are crisp and clean with no charring or burning of the underlying material. Laser marking is also possible on curved surfaces with no loss of clarity.
Most impressive is Potomac's ability to micro-mark small codes for miniature devices or as part of a discrete anti-counterfeiting program. Laser marking is environmentally friendly with no inks or solvents required in any part of the process. In addition, laser marking is indelible on even the hardest materials like glass or diamond.
This new laser marking software allows Potomac to laser etch QR codes directly onto products of almost any material. Creating codes that can be read across Smartphone platforms is vital for the successful use of a QR code.
Images of Potomac's laser coding and marking can be viewed on their website. QRDevice products including the Paperless Business CardTM can be viewed on their website, http://www.qrdevices.com.
About QRDevices, LLC
QRDevices, LLC, was created by Sarah Boisvert when she realized printing QR Codes on business cards did not fully take advantage of the simplicity of the new 2-D Bar Codes. Going back to her roots in laser micromachining, she collaborated with Potomac to test materials and created the Paperless Business CardTM and QRDevices. The Paperless Business CardTM can be used on standard business card cases, key chains, lapel pins, pens, or any other easy-to-carry business accessory. It is part of the QRBizLink product line. Other product lines include QRPetLink, QRadLink, and QRMedLink. Visit the website http://www.QRDevices.com or chat with Sarah on Twitter @QRDevices.
About Potomac Photonics
For almost three decades, Potomac Photonics has pioneered and advanced microfabrication. Its contact services span prototyping to production, helping clients to develop miniature products and bring them to market. Utilizing cutting-edge manufacturing technology, Potomac has been recognized by both commercial and government agencies for innovation in areas such as medical device manufacturing and electronics fabrication. Potomac's high-tech facility, located in Lanham, MD, is ISO 9001:2008 and ISO 13485:2003 certified. View their capabilities at http://www.potomac-laser.com.
# # #