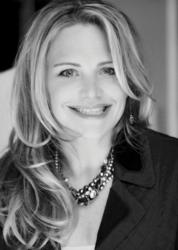 My goal will be to ensure Vocalocity's 15,000 small business customers have the systems and support they need to grow their businesses in a tough economy
Atlanta, GA (PRWEB) November 04, 2011
Vocalocity, the leading provider of cloud-based business phone solutions, today announced the appointment of Cindy Tierney as chief information officer and vice president of operations. Tierney is the former CIO of Atlanta-based Beazer Homes and joins the Vocalocity team at a time of unprecedented growth and opportunity in the hosted VoIP phone solutions space.
"Cindy's career encompasses more than 20 years of experience in leading and energizing the key strategic and operational facets of organizations to higher levels of performance," says Wain Kellum, CEO at Vocalocity. "Her vision and strategy paired with her knowledge of technology and operations all contribute to make her a unique and valuable addition to our team."
As CIO of Beazer Homes, Tierney was responsible for assessing the relative impact of emerging technology and applying it to the strategic business needs of their organization. Her scope of work included business technology planning and bringing a current knowledge and future vision of technology and systems that related to the company's year-over-year double-digit growth.
"As a technologist, I'm elated to work for a VoIP company steeped in technical achievement and backed up by stellar customer service," says Tierney. "My goal will be to ensure Vocalocity's 15,000 small business customers have the systems and support they need to grow their businesses in a tough economy."
Prior to her tenure at Beazer Homes, Tierney was CIO at National Service Industries where she led strategic planning, systems and technology. During her time at Comdisco, a global disaster recovery company, she was senior vice president of Global Strategic Advisory Services. As Senior Executive Director for Business Systems and Planning at Office Depot, Tierney was instrumental in the growth of the company from 200 stores to more than 500. Her leadership as Chairperson of the M&A team resulted in the successful integration of 21 companies and the growth of the global corporate sales organization.
Tierney has a Bachelor of Science degree from Georgia Southern University and is a native of Atlanta. She serves as a member of the board of directors for the Georgia Southern University College of IT and as a past Chairwoman of TechBridge. She is also a Georgia State University Bergeron Mentor Advisor.
To learn more about Vocalocity, its executive leadership team, or advancements in VoIP technology for small businesses, visit http://www.vocalocity.com.
About Vocalocity
Vocalocity is a cloud-based voice solutions provider with services and support especially tuned to help small businesses grow. Vocalocity ensures higher quality conversations through proprietary technology that differentiates its service from traditional VoIP providers. With cloud-based connectivity, businesses can work from anywhere while enjoying features that deliver large enterprise visibility and functionality. Vocalocity serves nearly 15,000 customers through its U.S.-based call center and provides features at half the traditional costs while never requiring a contract. The privately held company was founded in 2005, is based in Atlanta, Georgia, and merged with Aptela in 2011. For more information, visit http://www.vocalocity.com.
###