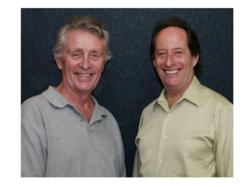 "We are considering web-based outreach, books, Apps, and on-site workshops", said Sisgold. "It is our hope that this approach will provide an affordable and sustainable method for many people to manage the myriad of stresses in their lives—hopefully this
San Rafael, CA (PRWEB) November 04, 2011
Researchers from the University of Illinois at Chicago reported this at the Fourth AACR Conference on The Science of Cancer and Health Disparities, held in Washington D.C. recently. Garth H. Rauscher, Ph.D., associate professor of epidemiology in the division of epidemiology and biostatistics at the School of Public Health, University of Illinois at Chicago, found in the study: "Those who reported higher levels of stress tended to have more aggressive tumors."
Dr. Larry Meredith, Director, County of Marin Health & Human Services reports that Marin County has one of the highest incidence rates of breast cancer of California counties.
Many who suffer from stress want an alternative to a pharmaceutical solution—they seek long-term, natural medicine and a integrative approach.
Help may be on the way…
Recently, a pair of researchers affiliated with [Preventive Medical Center of Marin ("PMCM", http://www.pmcmarin.com ) in San Rafael, California reported results of an innovative natural approach to manage and reduce stress. Steve Sisgold M.A., therapist and best-selling Author (What's Your Body Telling You? http://www.onedream.com), and Ernie Hubbard, scientist and vitality researcher combined their approaches to stress management and tested the results on six subjects. They combined Sisgold's "Inside-Out" approach of body and breath consciousness with Hubbard's use of the HeartMath system for "Outside-In" biofeedback (http://www.heartmath.org ).
Hubbard stated, "The results of this pilot study were quite compelling. In every case, we observed that Steve's approach in combination of with HeartMath testing and coaching resulted in a significant reduction in stress." Sisgold added, "It was more than just a clinical session. People actually got in touch with the causes of stress in their lives, and they left with real tools that they can use on a daily basis."
Sisgold and Hubbard's new stress management program includes assessments, exercises and biofeedback techniques so that people can learn more about:

Body Awareness and experience a Breathing Pattern Assessment
The Get Set and Reboot technique to release stress, increase energy and boost the immune system throughout the day
Whole Body strategies to help men and women identify stressors and release muscle tension
How to identify and change subconscious "Viral" beliefs stored in the body (somatic) memory that may be sabotaging the natural healing process
Exercises to practice at home to increase breathing capacity and decrease stress
Coherent Breathing and Biofeedback to reduce stress and normalize heart function
Elson M. Haas, MD, Founder and Medical Director of PMCM, was encouraged by the results of Sisgold's and Hubbard's study. "Since I believe that psycho-emotional stress is one of the primary causes of dis-ease in daily life, this preliminary work with these two innovative researchers is very exciting and so basic a technique to help many of our patients improve their health and vitality," states Dr. Haas.
Dr. Rollin McCraty, Vice President and Director of Research at Institute HeartMath (http://www.heartmath.org), confirmed the use of HeartMath in an integrative approach to stress management. "I am very pleased at the inclusion of the HeartMath System in Steve and Ernie's study. Since the heart's rhythm influences brain processes that underlie cognitive functions, emotional experience, and our ability to make sound decisions and regulate our responses to stress , it stands to reason that HeartMath tools would facilitate with conscious body and breath work."
Sisgold and Hubbard are expanding their study and plan to develop resources for wider distribution of their collaborative program. "We are considering web-based outreach, books, Apps, and on-site workshops", said Sisgold. "It is our hope that this approach will provide an affordable and sustainable method for many people to manage the myriad of stresses in their lives—hopefully this will increase the quality of life and the overall health and productivity of our society."
Preventive Medical Center of Marin is located at 25 Mitchell Blvd # 8 San Rafael, CA 94903. For more information please contact Julie Dietz at 415-472-2343 extension 7.
###