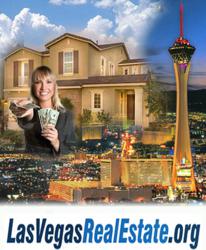 Las Vegas Homes for Sale #1 for Price-to-Rent Ratio in America Attracting Worldwide Attention
Las Vegas, NV (PRWEB) November 04, 2011
Las Vegas real estate market trends for the last 90-days confirms previous rankings from CNNMoney, Inman News and MarketWatch for top 10 places to invest in real estate. August 2011 presented the largest volume of sales in 5-years followed by similar numbers for September and October. While almost 50% of homes for sale in Las Vegas are being purchase all cash, the High Rise market is seeing 90% cash buyers.
The Las Vegas high rise condos for sale are also seeing an increase in pricing as the most affordable units get picked off the market. Ashley MCCormick of Realty One, Nevadas number one real estate company, says this is the first sign of price increases since the recession began. While this appreciation is far from the residential market, McCormick says home investors are buying for cash flow.
McCormick says its not just the investors who are excited, but also retirees who are moving to Vegas for the affordable housing and world class health care. Las Vegas Sun City active-adult communities are ranked as some of the best in the world with state-of-the-art fitness and spa facilities with world class golf courses. The biggest draw for the retirees who have taken a hit in the recession is the prices of Sun City homes for sale starting at $100K.
With all the attention homes for sale in Las Vegas are getting, McCormick is advising buyers and investors to get familiar with the market and take advantage of the opportunity. Due to the number or Canadian buyers and out of state clients making contact she has acquired a toll fee number 1-888-920-2292. Property images and information online are empowering some foreign investors to buy sight unseen and own a piece of Vegas without having to travel. Las Vegas homes for sale listed through the MLS are available for search online at http://www.LasVegasRealEstate.org
###