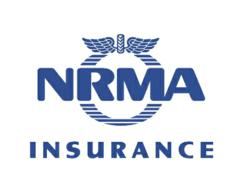 rings, watches, necklaces and other jewellery were among the top ten most valuable items popular with thieves
(PRWEB) November 04, 2011
NRMA Insurance commissions bespoke designer necklace for Charlotte Dawson
NRMA Insurance has commissioned a bespoke necklace from 2 by Lyn and Tony for Charlotte Dawson, who will wear it to highlight how much jewellery is lost, broken or stolen every year. Taking into account Charlotte's personality and love for jewellery, Lyn and Tony constructed a bright blue necklace of faceted agate gemstones and kangaroo leather.
According to NRMA Insurance claims data*, rings, watches, necklaces and other jewellery were among the top ten most valuable items popular with thieves for the last three financial years.
Research** reveals that 1 in 5 NSW women wear more than $5,000 in jewellery and watches each day while more than half of respondents usually don more than $1,000 of 'bling'. Worryingly, more than half don't have the right insurance to cover the jewellery outside their homes or aren't sure if they are covered. A quarter of the women surveyed had no Home Contents Insurance cover at all, leaving them with no cover should their jewellery be lost, broken or stolen. To take out the Portable Contents Option with NRMA Insurance women can choose the jewellery and watches category and the amount of cover needed - there's no need to individually list any item unless it's worth more than $10,000.
NRMA Insurance spokesperson Mariana Cidade urged NSW women to take stock of their valuables and review their home contents insurance to ensure their items are covered. "Another benefit of having your jewellery covered by our Portable Contents Option is that the cover also applies to diamonds and stones falling out of a ring or necklace."
Charlotte Dawson said, "I love my jewellery collection and I like the comfort of knowing it's covered when I wear pieces outside of my home."
This bespoke necklace designed by 2 by Lyn and Tony can be won by participating in the NRMA Home Insurance Treasure Hunt. Visit http://www.nrma.com.au/contents prior to 19 November 2011 for a chance to win.
Check out our YouTube video of Charlotte Dawson's Designer Blue Gem Necklace
About 2 by Lyn and Tony:
Lyn Balzer and Tony Perkins are Australian born artists living between Sydney & Byron Bay. They have worked together for over 15 years creating art, photography, objects and accessories. Both grew up in the Bryon Bay area surrounded by incredible natural beauty and the idea of making beautiful images & objects now fill their days.
*Based on NRMA Home Contents Insurance claims data for financial year 2010 – 2011, 2009-2010. 2008-2009.
**Based on a Pure Profile Research survey of 500 NSW women in February 2011.
To see if NRMA Home Insurance is right for you, always read the Product Disclosure Statement available from the product issuer, NRMA Insurance.
NRMA Insurance is a leading insurance provider, offering Home Insurance, Car Insurance, Motorcycle Insurance, Travel Insurance, Business Insurance, Boat Insurance, Health Insurance and Caravan Insurance in NSW.
###