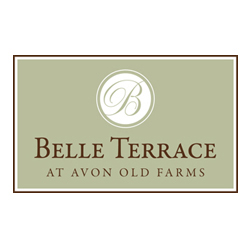 Avon, CT (PRWEB) November 08, 2011
A long cherished social landmark for Connecticut weddings, private parties and corporate events has been revitalized by Riverhouse Properties. Under the guidance of the Managing Partners of Riverhouse Properties, Trevor Furrer, Mark Poole and Jim Bucko the award winning Riverhouse Properties brought to life the foreclosed property of the Belle Terrace at Old Avon Farms and added it to its growing list of elegant and esteemed banquet facilities that include The Riverhouse at Goodspeed Station in Haddam, The Society Room of Hartford and Riverhouse Catering. Now the former restaurant, bar and banquet facility will re-open as a private Connecticut banquet facility combining the traditional charm of the 250-year old location with the modern amenities and world-class service that are the hallmarks of Riverhouse Properties.
Riverhouse Properties, known throughout the state for its elegant event facilities, gourmet catering and 5-star hospitality and service, took over the Avon Old Farms Inn in August of 2010 and immediately set to work redeveloping the historic location. The addition of a new oak and granite bar as well as luxury bridal suites were just part of the changes that distinguishes the new facility from its predecessor. Furrer, Poole and Bucko also knew the facility would need a new name to let patrons know this was not the facility that stood vacant for years.
Choosing the brand name Belle Terrace at Avon Old Farms allowed Riverhouse Properties the chance to keep some of the legacy of the old English character from the original location while repositioning it with a fresh identity that would associate with the tradition of excellence that has come to typify all the facilities under the Riverhouse Properties banner. In addition to being a premier location for Connecticut private parties, corporate meetings and weddings, Belle Terrace at Avon Old Farms will also serve as the headquarters for Riverhouse Catering, the 5-star gourmet event catering business. The magnificent four kitchens that comprise Belle Terrace made it the logical choice to house the catering arm of the business.
Seeing unlimited potential due to its location, stunning architecture and ambiance, it was decided to add a new offering to the public in the form of a weekly Sunday brunch that will start on December 11, 2011. While most events at Belle Terrace will be private weddings, company meetings and executive parties, the brunch will give the public a chance to soak in the traditional furnishings and delicious contemporary cuisine that will make Belle Terrace a Sunday destination for families around the state.
Located near the state capital of Hartford, Belle Terrace has the unique opportunity to give cosmopolitan crowds the chance to leave the city for the quiet and serene setting of Avon, while still enjoying the service and class one would expect from a metropolitan banquet facility.
Press Release services provided by Keyword Performance an Internet marketing firm specializing in search engine optimization.
###